Imagine a future where managers and executives at airframers and suppliers can move instantly from Toulouse to Tianjin, Seattle to Singapore, Cwmbran to Kadoma at the tap of a key, giving project managers and leadership real-time views of progress on an airframe, a seat, an inflight entertainment system.
That's the future that Altran sees, and the first step to getting there is a project that "recreated a complete aeronautical plant as part of a proof of concept for the smart factory of the future," Altran spokesperson Karoline Heidtmann tells Runway Girl Network. "The application allows a virtual visit to the factory, including information about the operations of the plant through virtual dashboards in real time, with analytics performed on the IoT platform for predictive maintenance."
Including a training scenario for one of the maintenance processes from the factory and a management capability demonstration (rescheduling a maintenance operation), it's clear that this is only the beginning for this technology, which is currently based on static imagery rather than live video.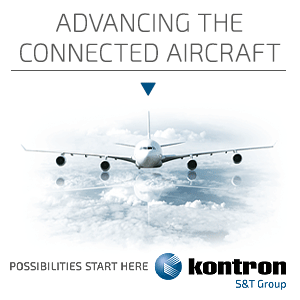 At present, it uses three technologies. To build the 3D model, Altran's supplier used drone-based photogrammetry to take measurements, using GPS, angles and photographs to feed into its computer aided design, in this case CATIA, the software suite from Dassault. Images from the real factory were then placed on top of the CAD models by Altran and outsourced developers, and presented in the application, with from-scratch modeling of non-virtualized elements and object using the photogrammetry images as reference.
But it's not just a demonstrator. Altran is also planning to use some of the techniques for future projects, and has used the VR factory as a proof of concept. To create a live factory, Altran currently expects to require a large amount of data from the factory. That would include a digital twin process, where individual machines' live performance from the real world part of the twin is fed back into the virtual twin, in a way that enginemakers and airframers are already using to greater and lesser extents on their products. Live streaming would also be required, but none of these needs are either revolutionary or dealbreakers.
There are, however, five key barriers that Altran sees. Firstly, industrial security and data regulations: nobody wants their live factory to be viewable by just anyone online. Secondly, network limitations, where infrastructure underinvestment in some countries may mean that connection improvements, redundancy or supplementation are required to deal with bandwidth, lag or other problems. Third, there may well be a large data acquisition effort: companies and factories may imagine that they are digital organizations when in fact they are not.
Barriers four and five come when the live virtual factory wants to be two-way, with interaction between the remote participant and factory-based machinery a challenge, at which point the performance limits of the remote IT setup and the comms robustness between the remote and factory-based ends may also pose issues.
The key technologies, though, are largely in place. Virtual reality, says Heidtmann, "is mature enough and it will be improved in terms of quality of the headset and how easy is the set up". The IoT is well established on the ground even as it continues to push onto the aircraft, and sensors are increasingly connected and available. Analytics requires more consideration along the 'solutions looking for problems' sort of angle, while biometric monitoring (EEG in particular) raises huge ethical questions.
But with supply chain problems from engines to cabins, the ability for an airframer's program management team to hop instantly from the production site of lavatories, seats, galleys, engines, and any other crucial component will be nothing short of revolutionary.
Related Articles: