Honeywell's satellite communications hardware, GoDirect Router, has been installed under modification development by ALAMO Engineering on an Embraer Legacy 650 jet for the first time.
The GoDirect Router allows access to its four-channel Inmarsat SwiftBroadband SATCOM, as well as Honeywell's Ovation Select Cabin Management System. This is the first time the two solutions have been combined in the business aviation space.
With this recent connectivity installation and Honeywell GoDirect as airtime service provider, the operator of the Legacy 650 jet will benefit from nose-to-tail Honeywell hardware and a router that's 65% smaller in size and 70% more cost-effective than others on the market, ultimately leading to an overall reduction in aircraft weight and installation costs for the operator.
"Stable and fast in-flight Wi-Fi continues to be a staple for business passengers and increasingly expected on all jets, regardless of size. Honeywell has developed an agnostic router solution that can be easily implemented onto business jets to allow operators to utilize new or existing connectivity equipment across the cabin without the high installation costs," said Ivan Grigoriev, managing director, ALAMO Engineering.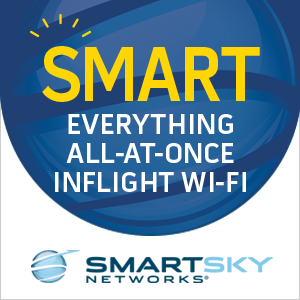 Grigoriev added: "Working with Honeywell, we can now provide Embraer Legacy 650 operators and owners with a solution to deliver and enjoy unparalleled cabin connectivity in the air from a single router, enhancing the passenger experience while still managing usage and bandwidth as needed."
As a satellite communication component, the GoDirect Router can be integrated with any SATCOM system, allowing for seamless installation and reducing the risk of unnecessary downtime for operators. Additionally, Honeywell's GoDirect Router features a 4G connection option on the ground, ensuring passengers can stay consistently connected. As well, the GoDirect Network Application gives the flight crew increased connectivity control and troubleshooting tools at their fingertips, ensuring they can deliver the highest-quality service for passenger satisfaction and productivity.
Header Image: Embraer