HAECO Group announced today that it is expanding its Composite Services business from Jinjiang, P. R. China, to North America.
Located within HAECO Americas in Greensboro, North Carolina, the new facility will include full composite shop solutions, expanding the service offerings found in Jinjiang, P. R. China to a global level. HAECO Americas has offered composite repair services since 1998 but, due to growing demand and past success, the new composite shop will be a standalone Federal Aviation Administration (FAA) Repair Station.
Bill Collins, President of Airframe Services of HAECO Americas, said, "For decades, HAECO has provided this value-add service to our customers as part of our normal maintenance, repair and overhaul capacity. Often, we could perform high-quality in-house repairs faster and at a lower cost to our customers than through a third party. This expansion comes as a natural progression; we listened to our customers' needs and value the trust they place in our partnership."
The company's engineering expertise and workmanship combined with extensive rotable inventories facilitate restoration and maintenance of complex composite structures. Core competencies of the 60,000 square foot operation include bonding, non-destructive testing, sheet metal fabrication, machining, welding (TIG/MIG), tooling/hydraulics, and autoclaves to accommodate service of any bonded structure. HAECO Composite Services' offerings will include nacelle systems, airframe components and radomes. The composite shop is seeking European Union Aviation Safety Agency (EASA) accreditation in addition to its FAA certification, and is an example of HAECO Group's investment in building its global service offering to meet future demand.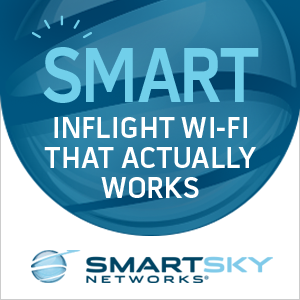 About Hong Kong Aircraft Engineering Company Limited ("HAECO Group")
The HAECO Group is one of the world's leading aircraft engineering and maintenance service providers. The Group provides a comprehensive range of services encompassing Airframe Services, Line Services, Cabin Solutions, Private Jet Solutions, Fleet Technical Management, Inventory Technical Management, Component Overhaul, Aerostructure Repairs, Landing Gear Services, Engine Services, Parts Manufacturing and Technical Training. The HAECO Group consists of 17 subsidiaries and affiliates, employing around 17,000 staff in Hong Kong, Mainland China, Singapore and the United States.
About HAECO Americas
A wholly-owned subsidiary of the HAECO Group, HAECO Americas (formerly TIMCO Aviation Services) supports global aircraft operators and owners with comprehensive aircraft care services including base maintenance from two multi-hangar locations in the U.S. The company's HAECO Cabin Solutions division provides interiors design, engineering, certification and cabin reconfiguration services, as well as manufactured products including passenger seating, structures, galleys and lavatories.