Following the announcement of digEcor's acquisition of commercial IFE business from Collins Aerospace, Burrana continues to grow as a leader in cabin technology with five new executives joining the business. Joanne Weeks, Thierry Despres, Salvador Montes, Lawrence Lee and Peter Stevens have all recently joined the leadership team.
Burrana's robust Executive Committee continue working with the Burrana team to deliver reliable, tailored end-to-end cabin technology solutions to customers, enabling airlines to deliver extraordinary passenger experiences. The team are at AIX in Hamburg this week, sharing Burrana's future plans and talking with customers about their goals and product ambitions.
Joanne Weeks is Vice President, OEMs and Programs, based in Irvine, USA. Joanne joins Burrana from the recent acquisition of Collins' commercial IFE business, where she led the OEM Business Development for IFEC products. With more than 30 years in both commercial and military aviation, Joanne brings her highly diverse experience in customer relationships and cabin technology programs. She is responsible for Burrana's relationship with the airframe and seat OEMs, all delivery programs and SFE sales.
Thierry Despres is Vice President, Airline Services and brings more than 25 years of aerospace industry experience. Thierry has joined Burrana from Zodiac Aerospace and Safran, where he held senior leadership positions across mechanical engineering, manufacturing, quality, logistics, repairs and aftermarket. He is responsible for all post delivery services including repairs, spares, content services and aftermarket engineering.
Salvador Montes is Vice President, Manufacturing, Supply Chain and Quality, based in Mexicali, Mexico. Salvador brings a multi-cultural manufacturing operations skill set and has more than 20 years of aerospace industry experience. His previous roles have been at GE Aircraft Engines, Bombardier Aerospace, Honeywell Aerospace, UTC Aerostructures and Icon Aircraft. He is responsible for all supply chain and manufacturing operations, and for quality across the company.
Lawrence Lee is President, APAC and joins Burrana from Thales. Lawrence has more than 15 years of experience in the aerospace industry with previous roles at Singapore Airlines and the Civil Aviation Authority of Singapore. He brings an extensive knowledge of Inflight Entertainment and Connectivity products to Burrana. Lawrence is responsible for account management across Asia Pacific joining Gene Connelly who leads the Americas and Paul Thorpe who leads EMEA.
Peter Stevens is Chief of Staff to the CEO and brings widespread experience from previous senior executive leadership roles at Raytheon Australia, ForestrySA and the Australian Army. His skill set encompasses strategic planning, project management, operations planning, complex organizational transformation, leadership, business development and supply chain analysis. Peter is responsible for the daily operationalization of the group's strategy through the Executive Committee.
Burrana CEO, David Withers, welcomes our new leadership team members. "I'm delighted to have Joanne, Thierry, Salvador, Lawrence and Peter join our leadership team. Their combined experience will help drive Burrana's creation of smart, innovative and configurable cabin technology solutions, and a flexible product portfolio to create unique passenger experiences."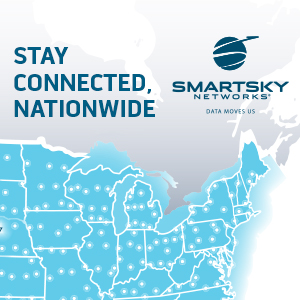 "The entire team and I look forward to welcoming everyone to our new Burrana booth during AIX."
Visit us at AIX in Hamburg on 2-4 April on booth 4C32. We welcome any interview requests with our CEO, David Withers, please reach out to Tina Kazmer to set up a time.
About Burrana:
For more than 50 years the heritage of Burrana has enabled all airlines to create extraordinary passenger experiences. Burrana was formed following digEcor's acquisition of the Collins Aerospace commercial IFE business including the former Transcom and Avicom product lines. Burrana now stands as a world leading integrated, end to end cabin technology provider.
Our modular and affordable portfolio include PAVES and GLIDE seatback and overhead IFE, USB and 110V passenger power, LED cabin lighting, cabin management, crew applications and content services.
We deliver reliable, tailored solutions that enable your brand through enhance passenger experience whist providing operational efficiencies.