Burrana's team of engineers have been busy developing the product roadmap for its cabin technologies, with plans to deliver best of breed solutions to market in the future.
The roadmap includes the evolution of PAVES and Glide IFE systems architecture to deliver even more innovative solutions that delight passengers – affordable, configurable and lightweight solutions that can deliver on any airlines brand promise.
Stuart Ketchion, Vice President Engineering, said that Burrana's evolving architecture includes the simplification of the PAVES and Glide IFE systems to deliver solutions that create extraordinary inflight experiences.
"Our current solutions are light weight, low power and easy to install and the next generation solution will take these benefits to the next level. Our new super thin screens enable increased passenger space. They are available in 10", 12", 15" and 18" sizes (21", 24" and 32" widebody) and all are 4k High Definition and High Dynamic Range ready," said Ketchion.
"Also improving power efficiency is an updated lightweight Universal Seat Box that drives our range of screens and seat peripherals. Wireless IFE is also now part of our offering."
"Our purpose is to enable all airlines to create extraordinary passenger experiences, and we help airlines build their onboard brand by leveraging our technology. In response to market feedback, our configurable hybrid IFE solutions will continue to be a key area of our roadmap. An example is where a customer may want to offer passengers WiFi and USB power only, both USB and 110V In-seat Power sources, or a combination of IFE solutions, all of which we can configure. These solutions combine to enhance the passenger experience, and in some instances to generate ancillary revenue."
CEO, David Withers, said, "Burrana has more than 50 years of innovation experience. We're working towards delivering our purpose through our current end-to-end cabin technology range and by anticipating the future needs of passengers with investments in next generation product development."
Visit us at AIX in Hamburg on 2-4 April on booth 4C32 to talk to us about our next generation roadmap and passenger experience innovations.
We also welcome any interview requests with our CEO, David Withers, so please reach out to Tina Kazmer to set up a time.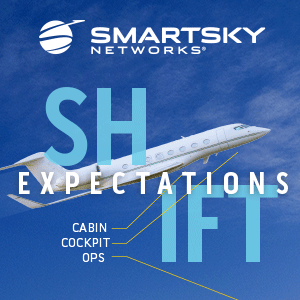 About Burrana:
For more than 50 years the heritage of Burrana has enabled all airlines to create extraordinary passenger experiences. Burrana was formed following digEcor's acquisition of the Collins Aerospace commercial IFE business including the former Transcom and Avicom product lines. Burrana now stands as a world leading integrated, end to end cabin technology provider.
Our modular and affordable portfolio include PAVES and GLIDE seatback and overhead IFE, USB and 110V passenger power, LED cabin lighting, cabin management, crew applications and content services.
We deliver reliable, tailored solutions that enable your brand through enhance passenger experience whist providing operational efficiencies.