AR technology connects reality and the virtual world. In a virtual world, people on Facebook will be able to discover and explore KLM destinations before booking a ticket. Although the initial test phase will focus on destinations, products and services will also be offered in the future using AR technology.
By clicking on the AR ad, people will be able to use the Facebook camera to see themselves with a KLM suitcase on their way to the new destination. It will then be possible to enjoy a 360° view of what the destination has to offer within the "try before you fly" AR environment! With useful travel tips and interesting snippets of information, KLM hopes to add real-time ticket prices within this AR environment as part of the next step.
Pieter Groeneveld, Senior Vice President Digital says: "Augmented Reality is rapidly changing the world. Consumers are discovering this functionality more and more in their daily lives. It provides a new vehicle to enable KLM followers to discover less well-known, amazing destinations through social media. And this is just the start. Hoping to benefit KLM passengers and stay true to our pioneering spirit, we are already anticipating new AR applications. We aim to continue to act as the undisputed leader of digital services in the airline industry."
Facebook is currently testing AR ads in the Facebook newsfeed. The format appears as any other ads on Facebook but spring to life when people click on the "click to activate" button. KLM is among the first in the world to test the new AR ads functionality.
TRY OUT THE FIRST KLM FACEBOOK AR AD FOR TAIPEI HERE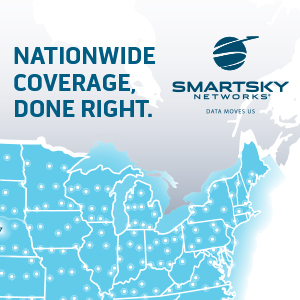 About KLM 
For 100 years, KLM has been a pioneer in the airline industry and is the oldest airline to still be operating under its original name. KLM aims to be the most customer-focused, innovative and efficient airline in Europe, offering reliable service and top-quality products.
KLM carried a record 34.1 million passengers in 2018, offering its passengers direct flights to 162 destinations with a modern fleet of more than 214 aircraft. The airline employs a workforce of more 33,000 people worldwide.The KLM network connects the Netherlands with all of the world's key economic regions and is a powerful engine driving the Netherlands' economy. KLM will be the first airline in the world celebrating its one hundred anniversary.
Air France–KLM Group    
Since the merger in 2004, KLM has been part of the Air France–KLM Group. This merger gave rise to one of Europe's leading airline groups, with two strong brands operating out of two major hubs: Amsterdam Airport Schiphol and Paris Charles de Gaulle. The group focuses of three key activities: passenger and cargo transport, and aircraft maintenance. Together, the two airlines carry almost 100 million passengers a year. 
KLM is also a member of the global SkyTeam Alliance, which has 20 member airlines and a joint network of 1.063 destinations in 173 countries.