Alaska Airlines recently moved into Paine Field, in Everett, Washington. The tiny new passenger terminal, barely two months old, is located thirty minutes north of downtown Seattle – at least in good traffic. Alaska offers a handful of flights up and down the California coast, as well as to Las Vegas, Phoenix, and Portland. Needing to fly to Dallas in April, I decided to take advantage of Alaska's latest new home, and booked a trip that included a short hop between Paine and Portland.
Check-in was quick and painless at the bank of virtually empty self-serve kiosks, framed up by an enormous flight board glowing in the early morning darkness. I've flown out of Paine a handful of times so far, and I've yet to see any line whatsoever form at the single security point. Today was no exception, which is great, as my TSA Pre number had dropped from the reservation, forcing me into the regular line.
The terminal, which frankly feels more like a private jet lounge meant for Seattle's richest dwellers than for the masses like myself, was just waking up when I arrived. An espresso machine hissed at the barista, who was busy crafting both coffees and cocktails for the first passengers of the day. A gentle voice with a European accent softly announced final boarding for the first two flights of the day, both on United Airlines.
I slipped into a comfy chair, plugged my phone into one of a seemingly infinite number of USB chargers, and gazed through the floor-to-ceiling windows into the pre-dawn darkness enveloping the airfield. The Alaska app pinged my phone shortly thereafter to announce that boarding had begun, and I lazily wandered the 300 or so feet to gate 2B.
Both jetways – there are only two – were occupied, requiring a short walk through the cold morning air to reach the remotely parked Embraer E175. The aircraft, operated by Horizon Air, is configured the same as all E-Jets; 2-2 in economy, and 1-2 in first. My seat was 3A, in first, and a small bottle of water greeted me upon arrival. I plugged in my phone, which probably needs a new battery, into the charger.
A flight attendant introduced himself not longer after, offering orange juice or sparkling wine before departure. I passed, but placed an order for apple juice following takeoff. With all the passengers on board early, we enjoyed a rare push-back ahead of schedule. With no departure queue built up, the jet leaped into heavy wind and rain and climbed to a cruising altitude of 19,000 feet.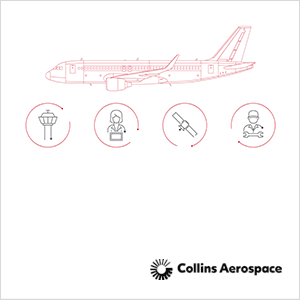 The low altitude means flights between the two Pacific Northwest cities are often mired in the worst of rough weather, something not uncommon in this part of the world. I fly the route often these days, whether it be from Everett or SeaTac, and more often than not, it means the cessation of any inflight services. The decision is frequently made before the plane even takes off, at least on Alaska flights.
Even when weather is not a factor it isn't uncommon for service to be all over the place. Sometimes there's a snack box, sometimes not. Same with drinks, refills, or hot towel service. Crews usually cite the short, ~30-minutes flight time, which is totally fair. But still, the range in customer experience is quite wide. It is also an inconsistency that isn't shared on Alaska's main competitor on the same route, Delta.
No matter though, as we miraculously vaulted above the clouds for a good chunk of this particular flight. Our flight attendant poured me my pre-ordered apple juice while sunlight poured into my sun-deprived Seattle soul. During the course of the flight he managed to hit the trifecta: warm towels, custom-drinks plus one refill, and the snack box. Impressive.
The jets are equipped with Gogo inflight WiFi, but it is often spotty on the short hop. The wireless inflight entertainment package loaded, but the live Internet connection never did. Considering the flight spends only four minutes at cruising altitude, this is not terribly surprising.
The flight dipped back into the soup on final approach, getting battered by strong winds all the way to the ground. A problem with the jetbridge left us stuck on the plane for an additional 20 minutes. Inconvenient, but not the end of the world as my connection was already delayed anyways.
Overall it was a delightful experience. The new Paine Field terminal is fantastic; it is so much more pleasant than SeaTac. I fully intend to fly out of it as often as possible, even though it'll often mean adding a connection. The flight itself was great, owing in large part to the exceptional service from the flight attendant.
Related Articles: