The needs of the nomadic businesswoman traveler shed light on something that women have known all along: the airline passenger experience needs to find its feminine side, according to Mariel Brown, director of futures at London-based design firm Seymourpowell.
During this week's Passenger Experience Conference in Hamburg, Brown shared findings of a recent Seymourpowell study involving 2,000 travelers around the world in Brazil, China, Germany, the US and the UK.
Defining what nomadic businesswomen travelers expect from air travel, Brown said, "They travel frequently for business and they are really looking for cabin experiences that empower them to perform at the top of their game."
Unfortunately, 62% believe that airport and airline services do not cater to female traveler needs as well they do to male traveler needs. One travel writer interviewed for the study told Seymourpowell, "I can tell these products have been designed by men and they haven't been tested by women."
Like all people, nomadic businesswomen want to feel that the products they consume and the services they pay for recognize their individual needs. So what are their expectations when they travel?
Some 66% of nomadic businesswomen see business travel as a great opportunity to take a break from their life. They enjoy getting on the road. They see it as an important part of their career development, and also of their personal development.
In fact, Carlson Wagonlit travel found: "female business travelers are more likely to take bleisure trips than their male counterparts: we measure an 8.5% rate for women vs 6.8% for men."
But this desire to combine leisure and business does not mean that women are less keen to get business done. In fact, 71% of nomadic businesswomen also wish it would be easier to network when they were on trips.
Some travel services are already taking these needs into account. As Brown explained, "We can see in the hotel sector creating convivial space. The hotel lobby, which used to be about just checking in has turned into a hub for networking – getting rid of that sense of loneliness that women may feel when they are on the road."
One could see opportunities to expand this thinking into the design of the airport lounge, with co-working spaces and meet-up zones that are more convivial for conversation.
While airplane lounges have had their highs and lows, airlines could transition from a "bar" mentality to create a common wellness area where passengers can gather to stretch their limbs and converse.
A total 74% of nomadic businesswomen would also like a travel environment that were better suited to traveling with their colleagues and collaborating. Brown suggested that cabin design should balance between a need for privacy and a desire for collaboration, making it easier for businesswomen who travel with colleagues to work collaboratively in-flight.
The Qatar Airways QSuite comes to mind as a realization of this ideal, allowing individuals to join their cabins for face-to-face group meetings.
The key is to engage women passengers in the design process to ensure that the aesthetics, function and structure address their needs. As Brown said, "[The airline industry needs to] move a little bit away from the gentleman's club paradigm that we see pervade in the travel sector. When we think about it, when the paradigms for the lounge and the business class cabins were created, it was when the workspace was very much dominated by men."
That is no longer the case. Not only are women growing in proportion of travelers overall, but they are also key decision makers whether they travel alone or as part of a group.
Throughout the journey, nomadic businesswomen want to feel "comfortable, confident and focused", Brown said. "Along with feeling comfortable from a physical perspective, they also want to feel comfortable psychologically. They want to be in a good mental state."
Airport lounge design should also address the needs of nomadic businesswomen in terms of well-being and stress reduction. "The build-up to the journey often sets the tone of the experience. Currently, nomadic businesswomen are finding the stages before getting on the plane the most stressful part of traveling for business," added Brown.
As an example, she mentioned the Cathay Pacific First Class lounge in Hong Kong, designed by Ilse Crawford, founder of StudioIlse, which is focused on pre-flight wellness and stress reduction.
Brown noted that the stress levels for nomadic businesswomen travelers peak once again when they board the aircraft and try to store their luggage and personal items. 65% think that cabin storage doesn't help them organize their journey. Brown suggested that airlines consider "the Marie Kondo effect".
"People are seeing a mental benefit because they feel organized and everything has its place," she said.
Other factors to consider include security, productivity and ergonomics. Overhead luggage bins may be too high for some female travelers. Women may want to keep some of their more sensitive items – like identity documents, wallets and personal electronic devices – nearer to them and easily accessible in-flight. They may, at the same time, want to keep personal grooming or comfort items to-hand. The design of seat pockets, footwells, cubby-holes and trays should take all of these needs into account.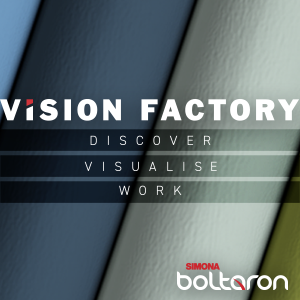 Women business travelers also want to feel that they are in a safe place and value their privacy. In the design of business class, that might call for a re-think on the orientation of the cabin to address women's concerns over lying down next to a stranger, Brown suggested.
Businesswomen also want to be ready for their meetings when they exit the plane. 73% of nomadic business women find that preparing for leaving is stressful because of relative cabin space and bathroom facilities.
Adding a vanity to the business class seat structure – as Singapore Airlines, Emirates and others have done – could help address this need. Another solution might be to create common washing and grooming areas that are separate from the lavatory space, as we saw in Jamco's LavCom 2018 Crystal Cabin submission. While it may not always be possible to accommodate the needs of women inside the aircraft, airlines could offer access to arrival lounges with changing rooms and shower facilities.
It's critical for airlines to engage women in the design process and to ensure that their focus-groups, design consultants and in-house decision makers are more diverse. As a bonus, designing for women travelers also ensures a better passenger experience for families traveling together and even for men.
Related Articles: