The global travel and tourism industry is one of the most dynamic economic powerhouses on the planet. It not only creates jobs, but connects businesses to markets, drives exports, is a catalyst for prosperity and generally helps people enjoy better lives worldwide. The World Travel and Tourism Council (WTTC) estimates that the sector accounts for 10.4% of global GDP and 313 million jobs, making it one of the largest contributors economically in the world. The connectivity provided by international air and rail transport is one of the key factors in facilitating its growth.
It is estimated that over half of international tourists travel by air, meaning aviation plays a crucial role in supporting one of the globe's most important economic sectors. And according to the International Air Transport Association (IATA), it contributes an enormous €2.3 trillion with more than 120,000 flights taking off daily – transporting more than 10 million passengers worldwide.
It's clear that the aviation sector is thriving, and the global rail market is also in a period of growth according to the 2018 Worldwide Market for Railway Industries Study. Since 2016, its value has grown from €169 billion to €183 billion, with the rate outstripping forecasted growth of 2.3% two years ago, to 2.8%.
This strong growth has resulted in changes across the air and rail sectors with a greater focus on improving customer satisfaction levels through innovations in onboard service and environments. For example, a new raft of commercial aircraft models from leading manufacturers Airbus and Boeing has forced airlines to refine the offering they provide to passengers, while developments in onboard catering and cutting-edge technology are attracting passengers to travel operators that have a modern and unique approach to travel. The key to sustaining this success lies in being aware of – and acting on – key trends without being outmaneuvered by competitors.
The spotlight is on passenger experience
This year's Passenger Experience Week, taking place in Hamburg from 1-4 April 2019, brings together four leading events that aim to provide ideas, inspiration and solutions for air, rail and cruise buyers looking to improve the experience they offer to their passengers. Comprising Aircraft Interiors Expo (AIX), World Travel Catering & Onboard Services Expo (WTCE); Passenger Technology Solutions (PTS); and the Passenger Experience Conference (PEC), the series of events will showcase the latest cabin interiors, in-flight entertainment and connectivity, passenger comfort, catering, retail offerings and technology software that will ultimately transform the experience passengers receive on a plane, train, coach or cruise ship.
Over 950 exhibitors will be on hand throughout the week to showcase their innovations to 18,000 attending industry professionals. Of these, more than 2,000 will be VIP guests – leading decision makers representing the world's major air and rail operators – looking to find those unique, new-to-market products that will set their business apart from the rest. Face-to-face buying, selling and networking will dominate proceedings across the Hamburg Messe throughout the week.
Learning from industry visionaries
Marking the start of Passenger Experience Week 2019, the Passenger Experience Conference (PEC) will bring together thought leaders from across the global aviation, rail and cruise sectors, who will share new ideas and discuss the next steps in the evolution of the passenger experience from onboard environments to services.
Delegates joining this year's conference on 1 April will be able to hear speakers from Airbus; Seymourpowell; Diehl Aviation; Panasonic Avionics Corporation; Collins Aerospace; and Passenger Experience Week supporting organisation, International Air Transport Association (IATA).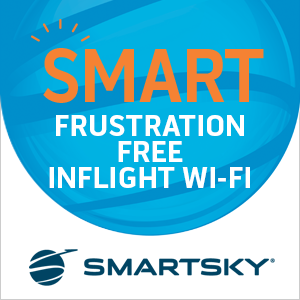 Opening the conference, Joe Leader, Chief Executive Officer of the Airline Passenger Experience Association (APEX) and International Flight Services Association (IFSA), will provide the inside track on the strategies that will deliver more competitive cabins. He will offer insight on how to deliver greater value for passengers and improve revenue for airlines; the transformative approaches to making the journey better; and how to integrate new technologies and tools every step of the way.
Following the day's keynote sessions, three breakout streams will focus the discussion on key trends shaping the future of the industry – The Competitive Cabin, Digital: The New Reality, and Revitalising the Journey.
The Competitive Cabin stream will help delegates understand how suppliers are innovating products and services to deliver a better passenger experience and increase revenue. The session will explain the importance of technology collaborations in creating innovative interiors solutions that enhance the journey of all travellers – including those with mobility, visual or hearing impairments.
With a digital revolution underway in the travel sectors, Digital: The New Reality will explore the importance of integrating technology across the entire journey to create a seamless and connected environment. Speakers will explore the role of automated and digital/mobile self-service; how biometric technologies are opening up opportunities through airports and on aircraft; and how the food and retail experience onboard can be digitalised to improve engagement and passenger enjoyment.
In the final stream, Revitalising the Journey, speakers will address how new sensory technologies can help passengers navigate their journeys. From sensory touchpoints – sonic branding, voice technologies, haptic feedback – to augmented and virtual reality, delegates will learn more about the opportunities to improve experiences, while tackling new challenges in cabin design. Sessions will encourage delegates to rethink both the physical and onboard experience, from understanding how biometric technologies, such as facial recognition, are transforming passenger experiences in a world of self-service; to the opportunities to deliver outstanding personalisation, helping passengers to arrive at their destinations feeling relaxed and refreshed.
20 years of cabin innovation
With the global aviation industry going from strength to strength, it's no surprise that the airline interiors industry is also booming. The market for aircraft interiors is predicted to hit €13.9 billion by 2020 according to market research by Industry Arc, thanks to a dramatic surge in air travel and the accompanying upturn in passenger expectations as a result.
For two decades, AIX has played a pivotal role in helping the world's premier airlines source the latest cabin innovations, technologies, inflight entertainment and connectivity solutions that have transformed their offerings and helped turn them into the leading global players they are today. The 2019 instalment sees the exhibition reach its 20th anniversary with a celebration of the cutting-edge innovation that is continually propelling the industry forward.
More than 500 businesses – including industry players both, large and small – will showcase their latest products and services aimed at enhancing the cabin, in-flight entertainment and connectivity onboard. These include materials suppliers such as Zotefoams, a world leader in cellular materials technology, which is confirmed to showcase its ZOTEK F foam. The material is manufactured from specialist PVDF engineering polymers to meet the exacting standards of aviation manufacturers. Helping to improve inflight hygiene, Mankiewicz will present its second-generation interior paint featuring antimicrobial effective additives. Its ALEXIT PureGuard paint contains special chemicals that hinder the spread of mould and unpleasant odours, helping to reduce the microbes and bacteria which accumulate over the course of a flight.
And, with the industry's leading seat manufacturers present, attendees will be able to discover the latest seat configurations from Safran SA; Recaro Aircraft Seating GmbH & Co. KG; STELIA Aerospace; and Adient Aerospace, which will showcase its Ascent Business Class at the show. Molon Labe Seating will also join the line-up, revealing the launch customer for its S1 staggered short-range economy class seat.
Visitors can also explore mock-ups of the new Boeing 777X – the largest and most efficient twin-engine jet in the world. The cabin interior, which will be on display at AIX 2019, is inspired by the comforts and conveniences of the 787 Dreamliner, with larger windows, a wider cabin, new lighting and enhanced architecture – all of which will be custom-tailored for a unique in-flight passenger experience.  The 777X is one of many topics explored by Boeing's Blake Emery and PJ Wilcynski on the newly launched PAX Week Views podcast. The podcast brings together a host of leading industry experts from across the aviation, rail and cruise sectors to share their thoughts on the future of the passenger experience industry.
Airline buyers looking for suppliers to support Maintenance, Retail and Overhaul (MRO) operations, will find a host of businesses that will be demonstrating the importance of cabin refurbishment services. Exhibitors, including Delta TechOps, Etihad Airways Engineering and Air France Industries KLM Engineering & Maintenance, will explain how they deliver the highest quality interior maintenance and refurbishment of seating, monuments – comprising galley, lavatory, closets, overhead bins and sidewall panels – IFEC solutions and unit load devices (ULDs).
What's on at AIX
In addition to the smorgasbord of innovations on display on the show floor, there will be a whole area dedicated to the very latest developments in inflight entertainment technology. According to IATA's 2018 Global Passenger Survey, people now prefer to watch digital content on a seatback device (54%) rather than a personal device (36%).
This technology and more will be presented in The IFEC Zone, which aims to keep visitors abreast of the latest developments in inflight technology solutions. It will feature everything from servers and OTT systems to 5G and VR, with more than 100 leading providers of state-of-the-art entertainment and communications solutions on display, including AirFi BV, Astronics, Panasonic, SITA OnAir, Thales and Kontron.
Demonstrating how cinematic Virtual Reality (VR) can transport premium passengers to their own private movie theatres, SkyLights will reveal how operators can set themselves apart from the competition and enable passengers to enjoy the latest releases in 3D, 2D and 180° VR with its AlloSky VR Headset. Bluebox Aviation Systems will highlight the latest innovations in tablet-based and wireless IFE solutions including its Bluebox aIFE – an accessible IFE solution for passengers with sight loss that Virgin Atlantic launched in December 2017; while Gogo, the in-flight internet company, will demonstrate its next-generation satellite technology for global in-flight connectivity: Gogo 2Ku.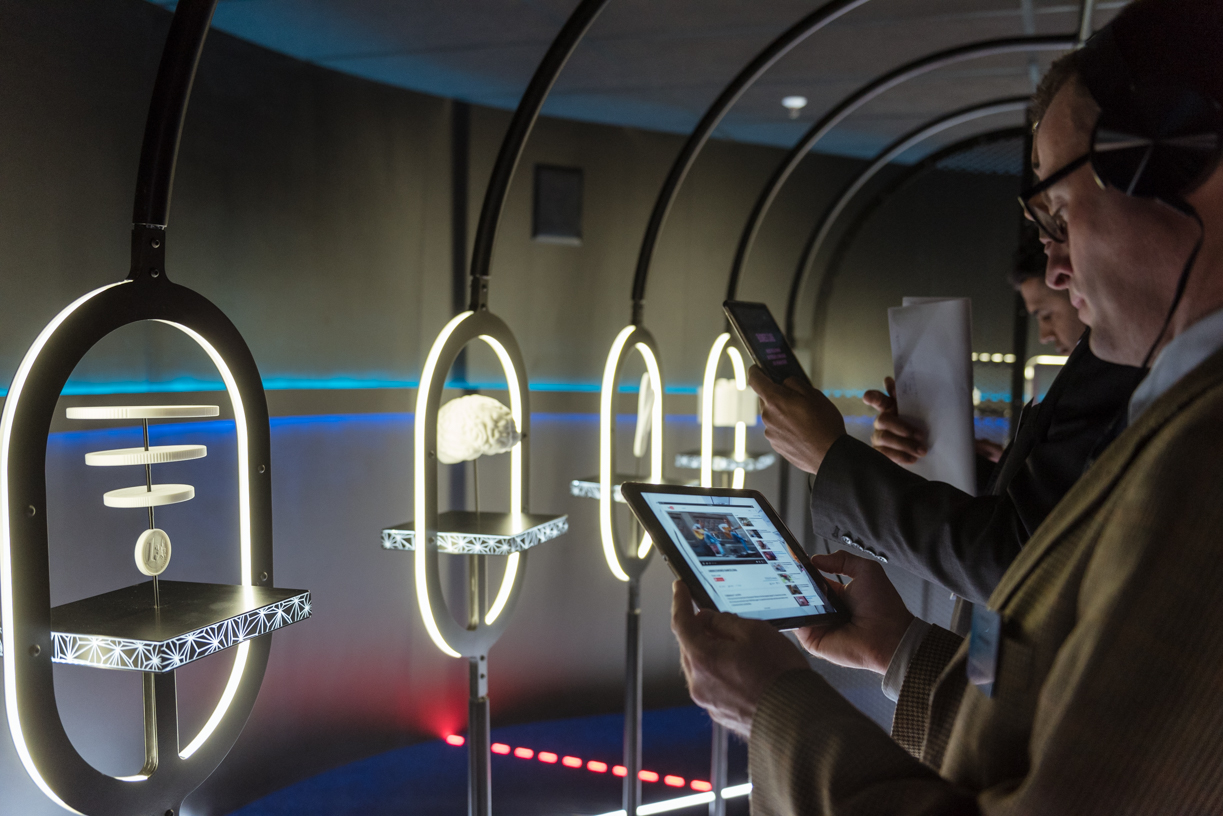 Meanwhile IFEC technology will, for the second year, be recognised in the Crystal Cabin Awards, enabling visitors to quickly identify the most innovative new launches. Eight categories in total will be awarded, all of which celebrate innovation in the aircraft cabin. Innovations across the eight categories will be on display, with winners announced in the CabinSpace LIVE Seminar Theatre.
Held within the theatre, the CabinSpace LIVE Seminar programme, offers a place for attendees to listen and learn from industry leaders, and discover the latest challenges and trends impacting the industry. Curated to help airlines grasp the opportunities and navigate the challenges posed by the ever-evolving air travel industry, this year will feature free-to-attend forecast sessions exploring a wide range of hot topics. The rapid evolution of connectivity, IFEC and tools for engagement; the outlook for the aircraft interiors industry; and IFC trends in Europe, Middle East and Africa (EMEA) will all be covered.
Airbus BizLab, a global aerospace accelerator, will also lead a panel discussion on the future of flight, questioning how factors such as demographic and economic growth, tourism trends, oil prices and the development of new and existing routes help shape air transport mobility. With a particular focus on innovation in aircraft interiors, a panel will discuss how global macro trends can change the future of aircraft-based mobility, moderated by Reymound Buckman, Airbus BizLab Campus Leader in Hamburg.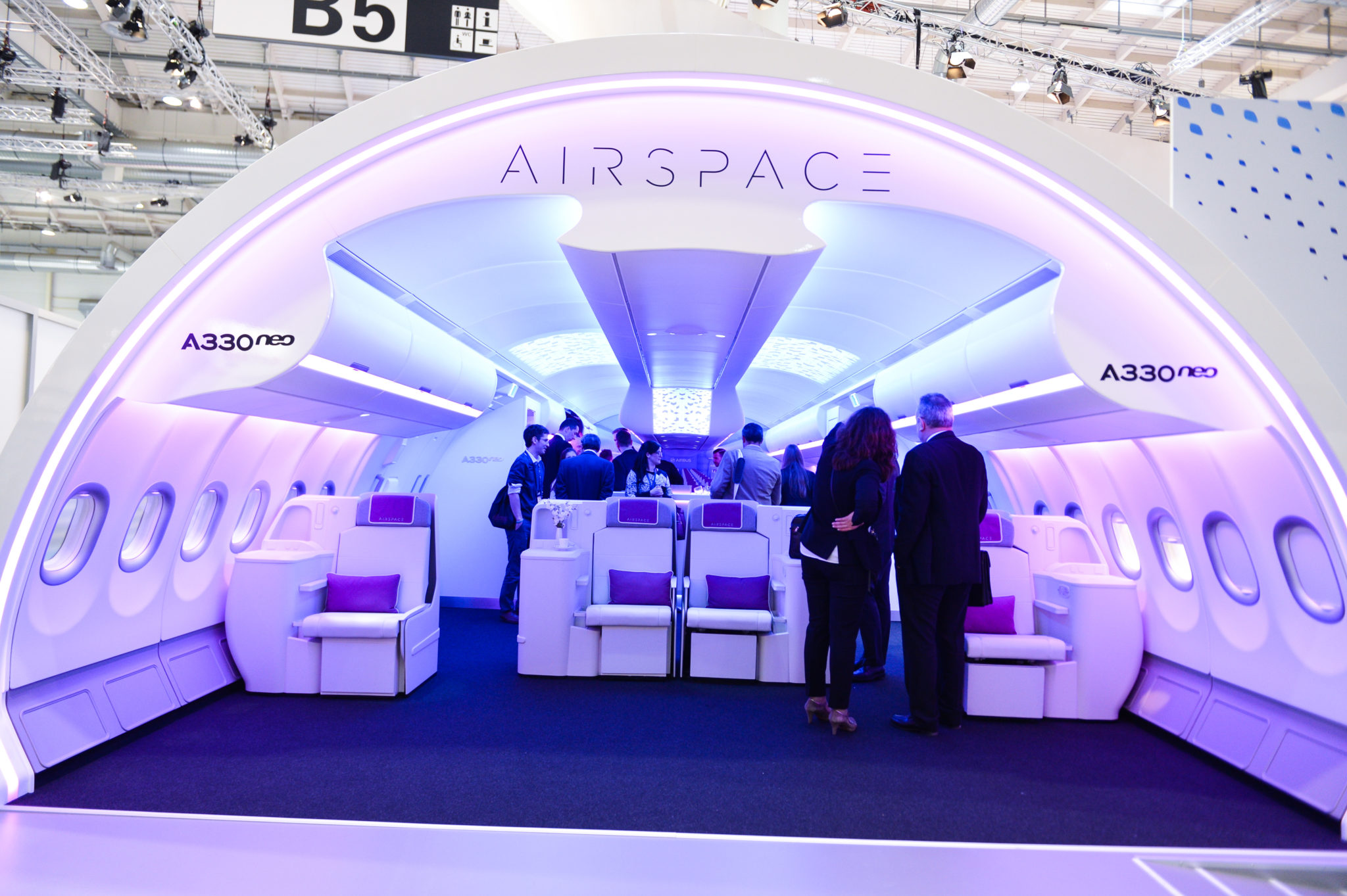 As ever, there will be plentiful networking opportunities at AIX, focused particularly on helping to develop strong working business relationships between airlines and suppliers. The Airline Club Lounge, exclusively reserved for members of airlines, bizjets and lessors, is designed to provide a space to escape, relax, work or network away from the show floor.
Serving up innovation at WTCE
For the past two decades, AIX has become the global meeting place for airlines to source innovative technologies and solutions to improve the passenger experience. In more recent years, it has been joined by sister exhibition, the World Travel Catering & Onboard Services Expo (WTCE), which has also grown significantly in its own right to become the leading global event for travel catering, onboard retail and passenger comfort.
This year's instalment, which sits alongside AIX at the Hamburg Messe in halls A1-A3, is set to be one of the biggest to date, thanks to continued demand for the very best onboard experience the world's leading airlines, rail companies and cruise liners can provide.
Indeed, according to Global Industry Analysts Inc., the worldwide market for in-flight catering services is projected to reach €15.5 billion by 2020, driven by ever increasing – and demanding – passenger traffic and an abundance of service innovations by airline operators. And with more than five million meals served onboard flights each day, it's no surprise that businesses are looking for new and innovative ways to improve their onboard offerings and attract new customers.
Many airlines are already switching things up when it comes to their catering. Take Emirates for example, which has announced it is building a vertical farm to grow food for its meals with less impact on the environment. Meanwhile, Delta Airlines is trialling a new three-course meal plan served with sparkling wine; Air France has added a new 'healthy' meal option to it's a la carte menu, while conversely, Swiss Air has added new hot cheese fondue to its menu. Whatever the innovation, its clear there is a place in the market for new ideas when it comes to onboard catering, and this year's WTCE is the place to find them.
What's on at WTCE
The free-to-attend exhibition houses over 350 suppliers of onboard products and services, including more than 180 dedicated to food and drink. These include The Barilla Group, which will showcase its dedicated line of Italian food solutions for foodservice professionals under its most famous and well-loved brands, Barilla and Mulino Bianco. Cuisine Solutions, an industry leader in the expert development and manufacturing of premium, fully cooked foods using the sous-vide method, will also be present, demonstrating its slow-cooking technique that was pioneered and perfected by its Chief Scientist Dr. Bruno Goussault.
WTCE will once again present visitors with a host of new products for complimentary in-flight and buy onboard menus from cheeses to chocolates. Companies such as Brazzale Spa, the oldest Italian family business in the dairy and cheese-making industry; Butlers Chocolates, Ireland's premier family-owned firm dedicated to the craft of exceptional chocolate-making; and Dr. Schär Group, the European leader in gluten-free products, will all present the latest food and beverages suitable for onboard consumption.
Visitors can also see products from a broader range of categories including hygiene, transport and logistics, packaging, travel retail, passenger comfort and toys and games, with many launching products that have never been seen before. This year, visitors will have the opportunity to view products from the full spectrum of airline and rail suppliers – large and small – including LSG Group, Matrix, Bayart Innovations, dnata and gategroup, as well as those from more than 100 new exhibitors that have not previously launched into the industry.
The New Exhibitor Village gives companies that are new to the industry the opportunity to reveal their services or products to more than 200 international airlines and rail operators. With a dedicated, stand-out area on the show floor, participants will benefit from a unique platform to market their innovations.
Companies already signed up to showcase their products in the Village include Belberry Preserves, Belgian-based purveyors of fruit preserves; Chum Fruit Snacks, 100% healthy fruit snacks featuring the simplest purest ingredients; Farmhouse Biscuits, biscuits baked from traditional, old-family recipes; Nature Frais, an agri-food company which specialises in the cutting of fresh vegetables and fruits; and frozen bread producers Novepan.
Elsewhere, there will be a selection of designated areas to enable visitors to easily identify products and services that are of interest to them. Giving airtime to brand new products will be the What's New Onboard showcase that will feature products and innovations launched to the market in the past 12 months or less.
The growing Focus on World Travel Retail will return to Hall A4 to showcase products that can help drive revenue opportunities onboard. In the cut-throat travel retail industry, operators need that all-important competitive edge to set their business apart from the rest and win customers. Exhibitors taking part this year include Schäfer Travel Retail GmbH, a supplier with more than 10 years' experience supplying a wide selection of brands and products to over 60 airlines and 40 airports worldwide; Chateau d'Esclans Whispering Angel, a leading producer of a renowned range of Côtes de Provence rosés; Lemonaid Beverages, fairtrade lemonade made from fresh, organically grown ingredients; MeMento, a blend of distilled aromatic waters filled with the scents of the Mediterranean; and Gebr. Heinemann, one of the top players on the international travel retail market. Visitors will also have an opportunity to sample new products and engage with other attendees at the Gebr. Heinemann networking bar.
The Spotlight on Travel Apparel feature, sponsored by Egret Aviation and MODUS, will return to the exhibition's central entrance to showcase the latest onboard clothing. Operators looking to update their brand or source new uniforms will find plenty of inspiration and ideas in this area. Further examples of the latest uniforms, crew luggage and travel accessories can be found on the show floor, with new companies CREATION & IMAGE Paris, GATE8 Luggage, OX'BRIDGE and Sky Soles joining the exhibition.
Also providing visitors with unrivalled inspiration for their air, rail and cruise operations will be this year's Taste of Travel Theatre. Run in association with Onboard Hospitality magazine, presentations and live demonstrations – delivered by leading consultants, industry experts and award-winning chefs will aim to educate the audience about the future of the sector, encourage them to think about current and upcoming trends and urge them to understand how they can best enhance the passenger experience. Taking place across all three days of the show, the sessions will focus on a diverse range of trends including sustainability, packaging, food waste, pre-ordering and wellbeing.
Sustainability in the air is one of the current industry hot topics and will feature prominently in this year's Taste of Travel programme. Matt Rance of MNH Sustainable Cabin Services will lead this important debate in a session entitled Sustainable Thinking as he examines how suppliers and airlines can work together to provide cradle-to-grave thinking for onboard products.
Phil Chadwick, editor of Packaging News magazine, will also chair a debate around the challenges of plastic and sustainability onboard, in a session entitled Less Plastic in the Air. Taking a look at current hot packaging innovations, a further session entitled Best Sustainable Packaging will invite five exhibitors to give a quick-fire pitch to three expert judges on how their solutions are the most environmentally friendly.
Wellbeing is another hot topic that is sure to provoke lots of lively debate in the Taste of Travel Theatre. Tied to this is the theme of gut health, which will be addressed by Marc Warde, culinary consultant to the airline rail and cruise industries, as he explores the new generation of meat-free, gluten-free and allergy-friendly meals suitable for health-conscious passengers. Ariane Van Mancius of Now/New/Next will also examine the habits and hang ups of passenger eating habits in her session entitled 'How Generations Y and Z eat'. She will look at the influences of these 'new kids on the block', and in particular how the rules are being re-written through social media and Instagram.
Other themes that will be covered include 'Dine on Demand' by Werner Kimmeringer and Craig Devoy of Yates+Partners; how consumers are using technology to personalise their food, health, travel and lifestyle by Mariette Abrahams of Mariette Abrahams Consulting; 'Pre-ordering' by Delta Airlines Executive Chef Christian Hallowell; and a session on 'Best Rail Dining in Europe' by two members of the Junior National Team of AKC (Czech Chefs Culinary Association) who will also demonstrate the latest dining concepts on Czech Railways. In celebration of its centenary year, representatives from British Airways will also present some of the airline's new menus along with samples.
Returning to facilitate meetings on site, WTCE's Business Meeting Hub provides the perfect place to do business at the show. Private meeting rooms will be available, enabling VIP airline and rail attendees to arrange meetings with existing or new suppliers. Also aiding relationship building is the improved My Event tool that allows visitors and exhibitors to pre-arrange meetings, so they can maximise time spent at the show.
Embracing the digital revolution
Launched last year to great acclaim, the Passenger Technology Solutions (PTS) event will provide a new way for the aviation and rail sectors to improve passenger experience by bringing together some of the world's most exciting and technologically advanced solutions. This year, the show is back, bigger and better, and ready to provide the perfect platform to showcase game-changing technologies to the world's leading airlines, airports and rail operators.
What's on at PTS?
Trends in technology impact all industries and travel is no exception. To stay competitive, the industry is turning towards the latest solutions to offer customers a better travel experience.
Artificial Intelligence (AI), biometrics, blockchain, machine learning and Virtual Reality (VR) are all transforming the way people travel and developments in these areas are showing no sign of slowing down. And with airlines preparing to increase investment in IT by 3.6% as a percentage of their revenue, now couldn't be a better time for the second edition of PTS, where it will move from the A Halls to Hall B4 Upper of the Hamburg Messe.
The move positions the show closer to the popular In-flight Entertainment and Connectivity (IFEC) Zone in the co-located Aircraft Interiors Expo (AIX) and demonstrates the growing importance of big data analytics, machine learning, Artificial Intelligence (AI) and Virtual Reality (VR) solutions in personalising the passenger experience and delivering innovative in-flight entertainment services.
Exhibitors at this year's event will be showcasing a whole range of products, from ancillary revenue optimisation systems, CRM and Ecommerce Systems to IT solutions and mobile apps. These include Aviget Ltd, a technology start-up developing multi-platform chatbots, that helps airlines improve customer engagement. It enables passengers to get an instant answer to any question, book a flight, check-in online, get flight status alerts and even rebook cancelled flights without the need for human interaction. Also exhibiting at PTS, ECR Retail Systems, one of the oldest mobile EPoS providers in the UK, will demonstrate its in-flight mobile point of sale (MPoS) systems; TouchStar OnBoard Retail will introduce attendees to NovoStar, a software solution that facilitates the sale of in-flight duty free, catering and ancillary products; while Black Swan, will return to highlight the importance of data-driven passenger experience software solutions.
In addition to the revolutionary technology on show at this year's PTS, there will be a new feature taking centre stage with the aim of generating further cutting-edge innovation at the event. The Pax Tech Hack – Passenger Experience Week's first ever Hackathon – will see teams of international developers, designers and marketers battle it out to create revolutionary new solutions that will improve the end-to-end passenger journey.
With backing from the official supporting organisation, International Air Transport Association (IATA), the Pax Tech Hack will kick off with a selection of challenges that are currently facing the travel industry. Participating teams will be given just 48 hours to develop a functional concept, with a strong practical application, that will utilise new technologies to tackle issues and help shape the future of the global passenger experience industry.
With the first two days of the hackathon devoted to non-stop development, the teams will then be given an opportunity to present their working concepts to judges on the show floor on the final day of PTS. With an audience of passenger experience professionals from airline and rail operators watching on, the winning team in each challenge will receive €5,000.
This year's event will include an exciting free-to-attend educational programme – the PTS Seminar Theatre. A host of industry experts will introduce and explore the latest smart solutions and innovative technologies, data tools and digital solutions that will transform the travel experience. The focus will be on how to enable more seamless and connected experiences, create new business models and increase engagements.
Luke Miles, Co-founder and Creative Director of New Territory, will run a workshop on 'Using emerging technologies to provide truly bespoke passenger experiences.' The session will explore how airlines can offer more bespoke onboard services at both ends of the plane and achieve continuity between classes. He will present a suite of emerging technologies and examples that are shaping the future of the passenger experience and encourage discussion on the next steps for integration by operators across the air, rail and cruise industries.
Speaking about the session, Luke commented: "I'm absolutely delighted to be taking part in this year's PTS Seminar Theatre. The industry is fast approaching a turning point, which will see the passenger experience undergo a technologically-driven period of advancement. The topics covered in the programme – biometrics, bespoke onboard services and blockchain technology amongst others – will be central to this shift and I'm looking forward to hearing the ground-breaking ideas presented."
A further session titled 'Flying in 2025 – a holistic approach to passenger engagement' will be led by Dr. Stathis Kefallonitis, Founder and President of Branding.aero and Noesis Analysis labs. This interactive panel discussion will highlight the perspectives of aircraft manufacturers, technology providers, catering and culinary experts, behavioural scientists and passengers, providing a unique viewpoint on future passenger trends.
It will also explore the deployment of the latest technological capabilities, focusing on the role of new aircraft and cabin designs; data analytics, augmented reality, co-branding, collaborations and new product development; passenger-journey customisation and passenger engagement via behavioural and biometric analyses.
In another session, Anne De Hauw and Anne-Celine Donkersloot, from IN Air Travel Experience, will take part in a discussion on 'Transforming the travel ecosystem: Why today's digital travelers need you to be there' beyond the flight', while a session on blockchain technology will evaluate the potential opportunities and challenges that the burgeoning technology can offer the travel sector.
Also under the spotlight, sessions will explore the power of biometrics and how it can remove stress and bottlenecks from the travel journey, for passengers and operators alike. Here, Pierre Charbonneau, Director, Passenger Experience & Facilitation from International Air Transport Association (IATA) – Passenger Experience Week's supporting organisation – will join a panel to discuss One ID, IATA's visionary concept that introduces a collaborative identity management solution, meaning passengers need to confirm their identity just once, eliminating repetitive ID checks at security, border control and the gate. And finally, during 'Digital Visionaries', industry-leading chief digital and passenger experience officers will present exclusive insights on how they are transforming passenger/traveller engagement within their organisations.
Katie Murphy, Portfolio Director at Reed Exhibitions, said: "We're delighted to return to Hamburg this April to mark the 20th anniversary of AIX and the continued growth of co-located events, World Travel Catering & Onboard Services Expo, Passenger Technology Solutions and the Passenger Experience Conference.
"More than ever, we're seeing a clear need for collaboration and cross industry pollination as operators look to transform the passenger experience and learn from best practice across the industry. And, with digital technologies connecting services on the ground and in the air, our four events will help the aviation, rail and cruise sectors transform the passenger experience by sourcing the most innovative products and services and learn from the brightest minds from across the travel industry."
Passenger Experience Week 2019 returns to Hamburg from 1-4 April comprising Aircraft Interiors Expo (AIX), World Travel Catering & Onboard Services Expo (WTCE), Passenger Technology Solutions (PTS) and the Passenger Experience Conference (PEC). The four leading events in one location – the Hamburg Messe – share one goal: to shine a light on the latest innovations and services available to enhance the travel experience and improve the onboard comfort and wellbeing of passengers.
About Passenger Experience Week
Four leading events – the Passenger Experience Conference, Aircraft Interiors Expo, World Travel Catering and Onboard Services Expo and Passenger Technology Solutions – one week, one destination. Delivering content, driving innovation and developing connections to transform your business. Showcasing the latest in cabin interiors, in-flight entertainment and connectivity, onboard technology, passenger comfort, catering and travel retail to create the ultimate passenger experience. Taking place 1-4 April 2019 in Hamburg, the events attract more than 18,000 visitors including 2,000 buyers and decision makers from major full service, regional and charter airlines and rail operators and offers the opportunity to meet face to face with suppliers and manufacturers covering the full spectrum of the industry.
About Reed Exhibitions
Reed Exhibitions is the world's leading events organiser, with over 500 events in over 30 countries. In 2016 Reed brought together over seven million event participants from around the world generating billions of dollars in business. Today Reed events are held throughout the Americas, Europe, the Middle East, Asia Pacific and Africa and organised by 38 fully staffed offices. Reed Exhibitions serves 43 industry sectors with trade and consumer events. It is part of the RELX Group plc, a world-leading provider of information and analytics for professional and business customer across industries.