FlightPath3D, the global leader in moving map innovation and technology announced today that it is launching two new big data driven apps.
The Favorite Places app allows passengers to see what destination experiences are trending or search for new ideas in any location. An interactive route map called Where We Fly promotes airline destinations and provides rich data insights to help analyze flight demand.
Experiences are prioritized based on billions of travelers' social records to show what's popular, make recommendations and create a traveler wish list.
FlightPath3D President Duncan Jackson said, "There are literally billions of experiences being consumed each year driving demand for travel. Instagram, for example, has 100 million new photos every single day. Airlines that leverage this rise in available data can create a competitive advantage that will leave other airlines behind."
Showcase Your Routes with Where We Fly At the heart of every airline is its network of destinations and routes. Every route of an airline's network needs to contribute to the bottom line. Jackson continues, "We've designed a simple, playful interactive experience to showcase routes and allow passengers to plan their next trip. It's easier and faster to plan a trip visually – giving passengers the experience to view and play with routes and flight durations right from their seat."
Where We Fly can filter flights and routes for a passenger-specific search and show the flight schedule and daily flight times within a calendar view. Flight and route data are stored aboard the aircraft eliminating the need to constantly stream data. With inflight connectivity passengers can see pricing, seat availability and make flight bookings.
"The data gathered from passengers' searches can help an airline plan routes, rank destinations, and find out what's important to passengers when booking a trip," says Jackson.
See What's Popular and Trending with Favorite Places The Favorite Places app allows passengers to see what is trending or to search for new ideas in any neighborhood. Passengers can now see what is going on below them or in their destination or any location on the globe. We apply proprietary algorithms and analyze billions of traveler reviews, photos, visits and other social records to identify and rank over 400,000 landmarks, locations, activities and experiences.
Passengers see the most popular attractions that dynamically change based on any neighborhood they choose to explore using our patent pending social ranking algorithm. Use the favorites function to create a bucket list of what to do when the aircraft lands or as part of planning another trip. Share favorites and inspire others onboard, or publish using a social media platform.
Today FlightPath3D helps more than 275 million passengers know where they are and when they will land. Says FlightPath3D CEO Boris Veksler, "We've been working hard in our labs using billions of data sets to make the passenger feel more understood and allow airlines to collect valuable data from those same passengers."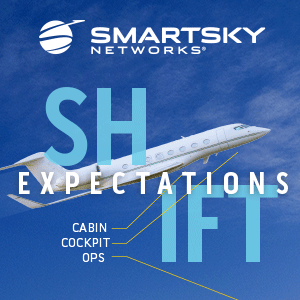 About FlightPath3D
FlightPath3D is the IFE industry's most compelling and innovative interactive 3D Moving Map experience enhanced with relevant and engaging 'geotainment' information services. We enhance your passenger's In-Flight Experience with entertaining and informative solutions designed for the entire family.
Any Aircraft. Any Platform. Any Device. A truly fleet-wide IFE system agnostic moving map solution for airlines.
Betria Interactive LLC (dba FlightPath3D) has the industry's largest specialized map team providing customized map software development and maintenance. They deliver reliable, highly customizable inflight map experiences built from the ground up especially for the airline business with an upgradeable path to the connected future.
Betria Interactive LLC is headquartered in Lake Forest, California. For additional information, please visit http://www.FlightPath3D.com