If the recent debut of British Airways' new Club Suite teaches us anything it is that passenger privacy is prized. Like the Delta One Suite that came before it, the new BA Club Suite will give business class passengers an opportunity to shut the door on their neighbors and sleep relatively unobserved.
As airlines raise the stakes in business class – bringing it closer to the standards of first class so that the two are now virtually indistinguishable – it naturally follows that premium economy should get a structural upgrade.
But how can airlines offer privacy to passengers in this class of travel?
Today's premium economy seats might be enhanced with extended headrest wings that offer better personal space, collapsible semi-transparent screen dividers, or even shell or textile accordion privacy domes. Airlines could consider bringing a cabana beach chair feeling to the premium economy skies.
But airlines could also go further. Even before the introduction of doored suites in business class – and before the fully-flat bed – recliner-style semi-lie flat seats were de rigueur. These offered privacy screen dividers between passengers or dome shells that offered isolation.
Angled lie-flat seats shifting from a business class to a premium economy product has been expected for years now, but as RGN deputy editor John Walton reported last November, few might have expected Air Canada to be the airline to do it. But it has, with hand-me-down A330-300s. Other carriers may follow suit.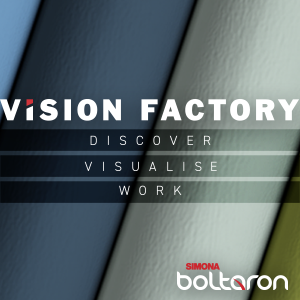 In economy class, we have already seen airlines introduce headrests with wings, including a hammock-style headrest on Cathay Pacific's A350s, giving passengers greater comfort. These are welcome innovations.
Students at the Bezalel Academy of Art and Design in Israel proposed the 'b-tourist' elastic fabric– a DIY privacy screen. One can only imagine the disputes that would arise if a passenger brought one of these on board and tried to fit it over the headrest in front and over the screen behind.
Still, the notion is compelling. Airlines could add a fabric "head-cover" that would not interfere with other passengers – think of an accordion-style textile dome released from the headrest which can be deployed by the passenger when they want to sleep or just rest unobserved.
While passengers value privacy, they don't want to feel cramped or confined. Technology can go a long way to opening up the cabin space.
Emirates First Class cabins give every passenger a private window thanks to the introduction of a window-like screen and exterior camera projection system, developed by Collins Aerospace, and shortlisted for the Crystal Cabin Awards this year.
This system may still be too bulky to add to smaller suites, but perhaps advances in thin OLED screens will allow for virtual windows added to side panels.
As thin, flexible screens advance and become more affordable, might industry consider replacing hard seatback screens with "viewing domes"? Think of a blend between a privacy canopy and theatre screen which could offer privacy and an IMAX-quality viewing experience. There would be certification hurdles, no doubt, but a similar idea was studied by Airbus many years ago.
Augmented reality windows, like those developed by Vision Systems, which superimpose relevant information about landmarks on the ground below, could benefit passengers in all cabins.
With a bit of software wizardry, a 'virtual window' program could be introduced on IFE systems today, offering a live view of the exterior projected by aircraft cameras with interactive information available on the touch-screen.
Virtual Reality headsets have gotten a lot of attention, though airlines have only deployed them on a limited basis. Iberia's new trials to make these headsets available for rental to passengers in all classes of service will be one to watch.
If the carrier can make this service pay-off, then it will be a real eye-opener.
Related Articles: