Usually airline strikes don't pan out super well for the passenger, and a recent strike by China Airlines pilots over rest issues threatened to leave my wife and I high and dry in Asia on a Delta award ticket. But two hours on the phone rendered us victorious: a change in origin city to Shanghai meant an upgrade to Delta's much vaunted Suites product to Los Angeles. It was a nice silver lining in an otherwise deeply frustrating experience.
A short reposition flight on China Eastern delivered us to Shanghai Pudong several hours ahead of our departure time. Transiting was easy, and I mostly did laps around the terminal. Following a short visit to the sprawling China Eastern lounge, I boarded Delta DL88 – suite 7A – for a 2130 departure to LA.
First impressions were quite positive. Delta's choice of bold, strong colors made the cabin feel clean and sharp. The conspicuous absence of the center overhead bins lent a certain airy spaciousness, even if it is par for the course on Airbus A350 premium cabins.
The suite is a modified version of Thompson's Vantage XL, configured across the cabin in a 1-2-1 staggered layout. Delta rolled it out to great fanfare on the A350 in late 2017, and it remains the only US airline to fly a suite-style product on long-haul international.
Pros: The seat control panels are slick and intuitive, with one located in a centralized area and a smaller one lower in the seat for use while reclined. A newly added do-not-disturb button is fantastic, as is a vanity mirror tucked into the arm-rest. The 18-inch IFE screen is gorgeously crisp.
When fully reclined and paired with the Westin Heavenly bedding, the seat is quite comfortable and spacious: I slept for six hours. A cloth-covered rear wall, vs sculpted hard plastic, is a nice touch too.
Cons: It woefully lacks in storage. A small and narrow cubby behind one's shoulder fits a water bottle, headphones, and perhaps a few small personal items. For seats adjacent to the window or interior, that's all you get. Aisle-adjacent seats get an additional, larger space that fits tablets and smaller laptops.
The door: The extra privacy it provides is quite welcome, and its addition helps set it apart from most other business class products. While it slid closed with an easy pull of a latch, it took quite the effort to get it back open. The amount of force required was considerable, and made me wonder what would happen in an evacuation situation. Overall, a fairly solid product that could use a few tweaks.
Service began shortly after departure, with mixed nuts, warm towels, well-appointed TUMI amenity kits, and liquor flowing freely about the cabin. I placed my meal order from the Western side of the menu, while an appealing-looking Chinese meal set was not stocked.
I've long maintained that the best component of every Delta One meal is the soup appetizer, and once again I was proven right: this time it was creamy onion for the win. A main course of spinach and artichoke cannelloni was unremarkable, as was the pre-landing meal of fried noodles with pork and a raspberry tart dessert. I'll stick with the time-tested ice cream sundae next time. Unfortunately, I slept through what appeared to be a promising mid-flight dim sum option.
The crew members themselves were perfectly friendly, but perfunctory. It feels hard to put a finger on exactly, but it felt more reactive than proactive. Beverages were left unfilled. There were some brusque interactions. Hard to nail down, but it was there.
Delta serves up its IFE in two ways aboard the A350, via personal device streaming and an in-seat Panasonic Avionics system. I opted for the latter and its beautiful screen, controlled by a tethered remote. The system is well stocked, especially with movies. There are a good many TV series too, though most include only a handful of episodes each.
The aircraft was equipped with Gogo 2Ku Wi-Fi, though at nearly $40US for full-flight access I opted to stay disconnected. Delta's free messaging service worked well, a few drops excepted.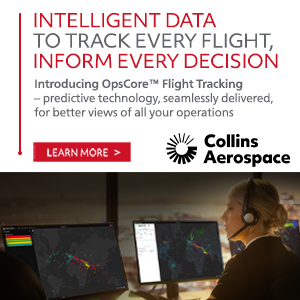 The flight landed on time in Los Angeles, parking at the still-beautiful Tom Bradley terminal.
The experience over, I'd rate it as great, but falling short of excellent.
Delta brands it as Delta One Suites instead of the usual Delta One, begging for increased expectations across the board. Yet on the soft product side of the experience the two were indistinguishable. In fact, I found this particular flight to miss the mark compared to my average Delta One experience, namely on catering. Maybe they aren't supposed to be any different. But it felt like they should be. Fair judgment? Maybe not. But here we are.
On the hard product side, well, it is fair to say an increased expectation was met and then some. Delta has something to be quite proud of here, and its places them in rarefied company as offering one of the better business class seats out there. Any future iterations that address its few flaws will only make it stronger.
Related Articles: