Cruise ships are known for making waves, but Carnival Cruise Line took to the skies to hype up its latest ship, using aerial advertising in the form of a 128-foot-long blimp emblazoned with the hashtag #CHOOSEFUN.
The baby blimp (for reference, it's about half the size of the Goodyear Blimp) first cruised over Carnival's key markets and ports along the Atlantic and Gulf Coasts last summer. Then the Carnival AirShip began making the rounds in Southern California as a way to promote the upcoming Carnival Panorama ship, setting sail in December 2019.
Runway Girl Network was given a chance to take a quick 20-minute ride in the blimp from a private aviation area adjacent to the Long Beach Airport over the cruise terminal where the Carnival Imagination ship was docked next to the Queen Mary historic ship/permanent museum.
The blimp can only take about three passengers at a time in its gondola or carriage including the pilot and its fastest speed was about 30 miles per hour. Surprisingly, the blimp's ascent is pretty steep but levels out rather quickly, controlled by steering wheels on either side of the pilot's chair. (Yes, really.)
It also requires a pit crew of sorts at each takeoff and landing – about six men tugging lines to pull or release the balloon, technically called the envelope, and the gondola.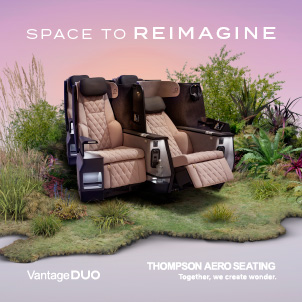 But once level in the air, about 1,000-feet above ground, the experience is exhilarating and intimate and more tranquil compared to a helicopter ride. The gondola's plexiglass windows sometimes warped the views but the port of Long Beach and the vast Pacific Ocean stretched out before us on a gloriously sunny and still day.
The blimp first appeared over The Rose Parade in Pasadena on 1 January and has continued to fly around other major events and attractions, including the Long Beach and San Diego cruise ports. An extended schedule has reportedly been agreed, which will see the blimp make stops in Las Vegas and Phoenix.
Aside from promoting the launch of the new Panorama ship, Carnival is making donations to St. Jude Children's Research Hospital for every social media post that tags the blimp with #ChooseFun and #JumpIntoFun (that's a nod to the trampoline park from SkyZone which will be aboard the ship.)
While the ship won't actually offer blimp ride excursions (now that would be a game-changer), the Panorama will have a SkyRide, a sort of bicycle zipline above the very top deck.
Officially set to sail on 11 December 2019, Panorama will be the first new ship to the Long Beach Cruise Terminal in 20 years.
Related Articles: