FlightPath3D delivers its award-winning 3D Moving Map on any IFE platform and to any passenger device, empowering the digital traveler to explore destinations and travel globally like a local. Now the company is celebrating its 1,000th aircraft wireless IFE map milestone.
FlightPath3D's President, Duncan Jackson says, "We're delighted to have many airline customers flying with our wireless IFE map including, Southwest, Air Europa, Air France, All Nippon Airways, Air Arabia, Arkia, Jet Airways and WestJet."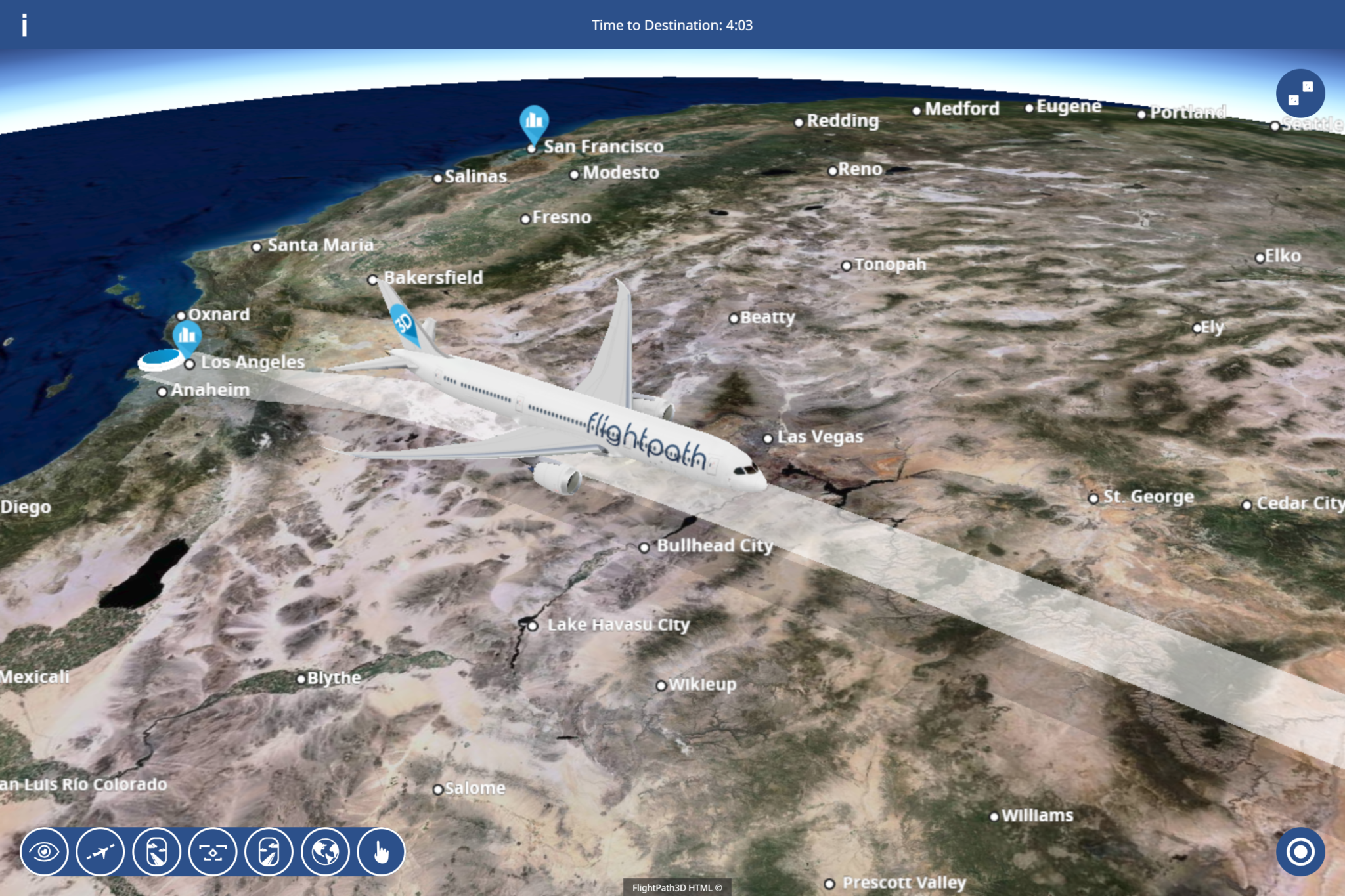 Commenting on the milestone, Alexis Capdevila, Inflight Entertainment and Connectivity Manager at Air Europa says, "We selected FlightPath3D as the map provider for our fleet as they have the most innovative feature-rich product, providing an immersive game-like 3D experience for our passengers enabling them to follow the flight path, explore things to do at their destination and for our younger travelers discover the animals of the world."
Dr. Joe Leader, Chief Executive Officer of APEX (Airline Passenger Experience Association), says, "While the number of aircraft with seat-back screens continues to increase every year, advances in wireless streaming will massively expand the number of airline passengers worldwide able to enjoy in-flight entertainment. The next steps in technology will enable hyperpersonalization leveraging predictive artificial intelligence to significantly improve airline passenger experience for millions of air travelers. APEX is proud to see FlightPath3D reach its 1,000th wireless implementation to reach more passengers than ever watching their journey fly forward on their mobile phone, tablet, or laptop."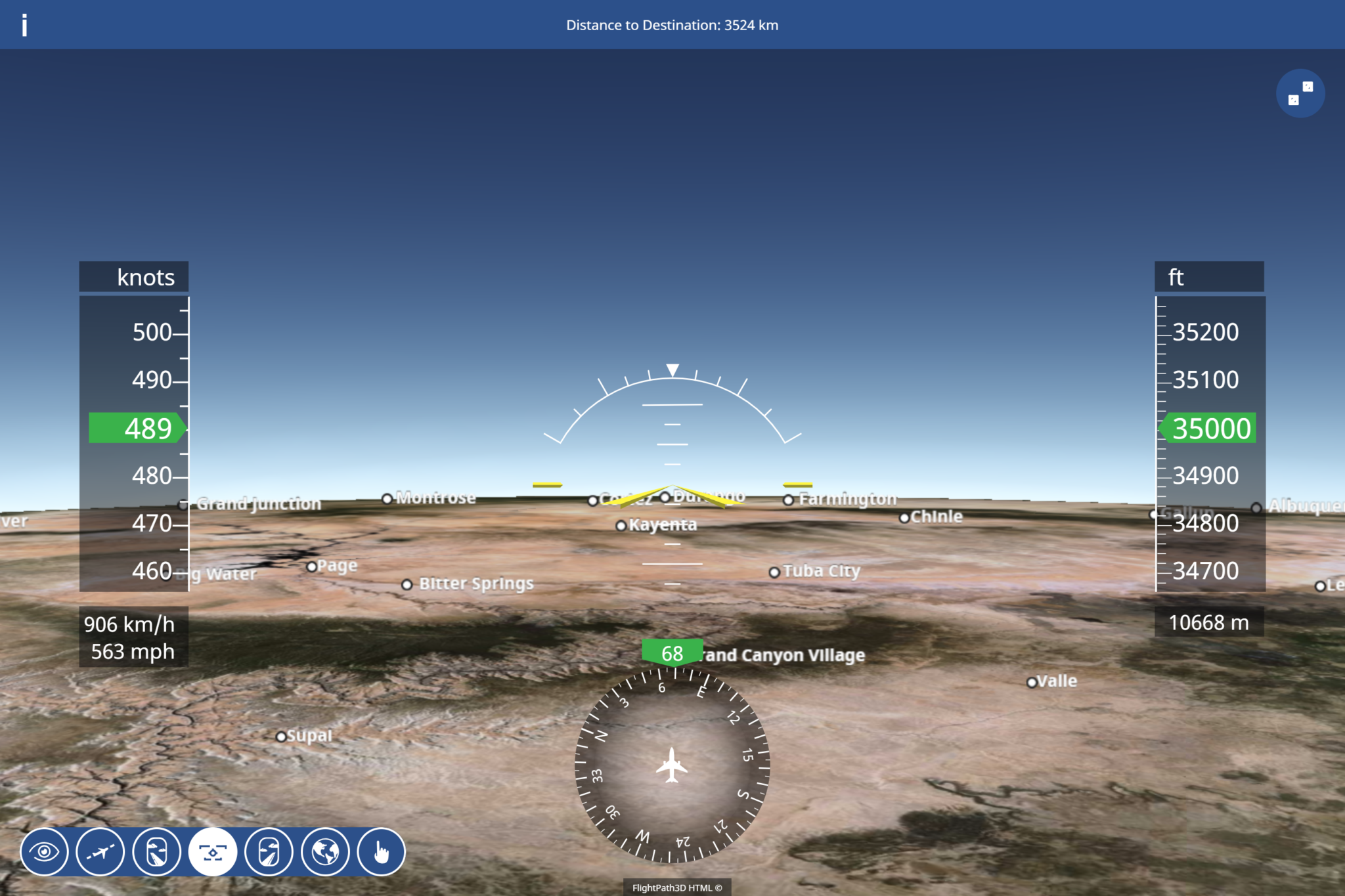 Jackson continues, "Our use of personalization and new artificial intelligence will enable passengers to travel globally like a local. For example, we've analyzed hundreds of millions of traveler data points to recommend hyperlocal attractions in every town and back corner of the world and even sorted them by popularity – it looks amazing!"
"We also want to help airlines drive revenue, allowing passengers to explore flight times and destinations to promote airline ticket sales, and estimate journey times from aircraft to hotel to promote ground transportation partners. It's a potent cocktail when you combine rich passenger experience features with revenue generating capabilities."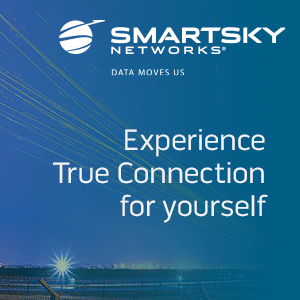 About FlightPath3D
FlightPath3D is the IFE industry's most compelling and innovative interactive 3D Moving Map experience enhanced with relevant and engaging 'geotainment' information services. We enhance your passenger's In-Flight Experience with entertaining and informative solutions designed for the entire family.
Any Aircraft. Any Platform. Any Device. A truly fleet-wide IFE system agnostic moving map solution for airlines.
Betria Interactive LLC (dba FlightPath3D) has the industry's largest specialized map team providing customized map software development and maintenance. They deliver reliable highly customizable inflight map experiences built from the ground up especially for the airline business with an upgradeable path to the connected future.
Betria Interactive LLC is headquartered in Lake Forest, California.