Vistara, a young, boutique airline in India, is seeking to make waves for its service and gracious staff. With a fleet of 22 aircraft including nine Airbus A320neos, Vistara – which is jointly owned by Tata and Singapore Airlines – has an endearing quality. Its name was drawn from the Sanskrit word Vistaar, which means "limitless expanse".
Presented with the opportunity to try Vistara as a guest of the airline, I recently flew roundtrip between Delhi and Bhubaneswar in East India – first in premium economy and then in business class.
Check-in for the two-hour A320neo flight from Delhi's T3 terminal was speedy, as priority check-in for premium economy travelers is facilitated. These passengers can also pay a fee to access the Vistara lounge. A piping hot breakfast was on offer when I entered.
The layout in the lounge is multi-functional with small office spaces, a bar, privacy corners and a general lounge area available to passengers. I said "hello" to the non-functioning RADA, a robot who is usually on hand to give flight information when prompted.
Now it's time to board. As I entered the cabin, I took notice of the snug galley complex for which the A320neo is increasingly known. I am sure the crew will have some tedious moments on longer flights, but the tight space suffices for shorter hops.
The forward lav near the cockpit is big enough to move around in – a comfort attribute that Vistara management openly touts – but the two rear lavs are not as spacious.
Vistara, incidentally, is the only airline in India that offers three classes of service including a premium economy product that, in your author's opinion, is worth the extra money as flights in India are among the most inexpensive in the world.
The dedicated premium economy cabin features 24 seats which are technically the same seat architecture as found in economy class but the padding, leather quality and recline "is superior", I'm told, and naturally the 33" pitch offers more legroom than in economy class, which is configured with seats pitched roughly at 30".
The breakfast menu featured two Indian vegetarian dishes and a Mexican omelet. A delicious Starbucks India blend of coffee also hit the spot; it is only served on flights above 90 minutes.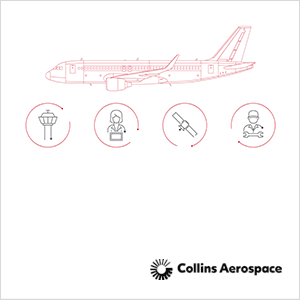 For the Bhubaneswar-Delhi leg of my journey, I was lucky enough to be flying in business class.
As I boarded, Vistara's melodious theme song – which I'm told is called MOGO, a short form for 'musical logo' – seeks to position it as a world citizen on Indian soil. A full-service carrier, Vistara wants to be seen as both a carefree explorer and a caregiver to passengers, head purser Deepika explained to me.
The seats, built by Italian seatmaker Geven, feature royal purple and grey hues, a 40" pitch and 7" of recline.
Mood lighting in the cabin is curated to correspond with every step of the journey. With an extendable legrest and height-adjustable headrest with wings, it is easy to relax in this seat.
The soft product is every bit as impressive, and I confess to being elated to learn that Vistara follows an old-fashioned business class service concept – spoiling you silly – on even short hops.
Vistara is generous with the food choices. I opted for pan-seared fish fingers served with chicken kebabs, potato fritters and pressed mix fruit juice, as catered by TajSATS Air Catering Ltd. At the risk of being nit-picky, I would have liked to have seen some greens on the plate.
A caramel espresso served as the finale. Vistara partners with Starbucks to offer a coffee that captures the aroma of Indian coffee from Tata Coffee estates in South India.
On the inflight entertainment front, Vistara offers a streaming service from BlueBox, though it does not offer in-seat power.
Branded as 'Vistara World', the wireless IFE network is accessed through passengers' own devices, and features Indian and Hollywood films, kids' programming, TV series and documentaries, plus a range of both Western and Indian music.
In order to fully avail of the entertainment, passengers need to download the entertainment app before the flight for their Android or iOS device. Otherwise, one's access to content is severely restricted.
Unfortunately for me, I did not download the app on the ground so I ended up listening to ABBA Gold as most of the music albums required the app. (For Apple users, Bluebox says you need iOS 8.0 or later, and that the service is compatible with iPhone, iPad and iPod touch.)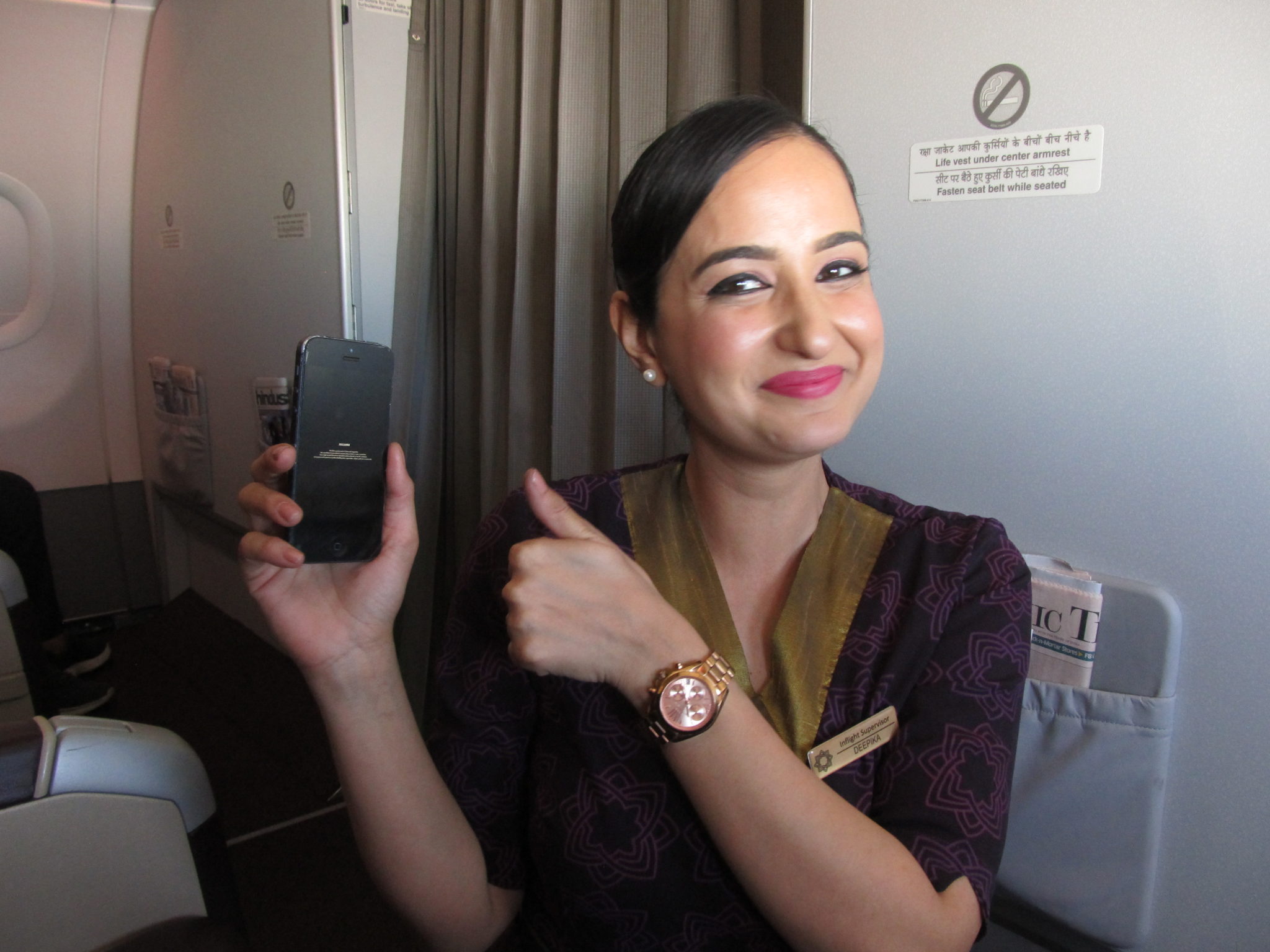 Deepika assisted me when I sought to access the Vistara World wireless entertainment. Image: Neelam Mathews
The crew members were gracious throughout the flight, and set an excellent standard. And I was excited to learn that the first officer was a woman. The aircraft descended to the music of Hall & Oates' Maneater, which amused me to no end.
Related Articles: