Ellie Carter is a pilot, newly qualified at 16 years old. She's still at school, studying hard for exams which she knows are the next step to achieving the aviation career she has wanted almost since she could talk.
Pilots are difficult to pin down and Ellie Carter was no exception, but in her case we needed to fit our interview into a busy homework schedule.
Carter flew her first solo on 1 December 2018, just three days after turning 16, the youngest age at which a pilot can fly alone in the UK. Piloting a Cessna 152, Carter at that time became the youngest person in the UK qualified to fly a powered aircraft solo, although she has to wait until she's 17 to receive her private pilot's license.
She previously qualified to fly gliders solo at 14, so her latest achievement likely makes her the first woman to achieve both qualifications at the youngest permitted age.
She mentioned none of this when I spoke to her. Instead, she explained her determination to achieve a piloting career, however challenging the path might be. We shared a joke about homework, but for her it's part of realizing the flying dream.
Homework helps her pass this summer's school exams. Those grades get her into college. College grades get her to university, where she'll do an aeronautical engineering degree. And then?
"I want to be an aerobatic or test pilot," she says. "I told my careers advisor that, but had to explain what aerobatics were. There doesn't seem to be much understanding about aviation as a career, unless you want to be an airline pilot. I'll do whatever it takes to get there, just so long as I can fly."
In the meantime: "I want to get as many ratings as possible, including an instructor rating. I'd like to get more type ratings too – I already fly a Piper Cub and we're investigating taking a part share in it, so that might be my next one."
At around 18 months, Carter shocked her parents by inexplicably identifying a 1930s' Vickers Vildebeest biplane in an old photo. Her interest became an obsession and by the time she had a close encounter with the U-2 spy plane at aged nine, she was already flying and determined to become a professional pilot.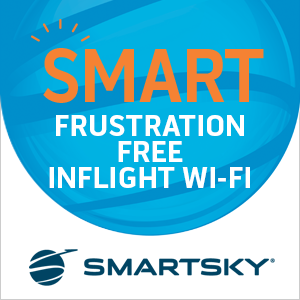 Balancing the demands of flying training with school work is a big ask, even for a girl as smart and motivated as Carter, but she says she has great support from mum and dad, and the team at Dunkeswell, her local airfield in Devon. She reckons she hasn't encountered any tired attitudes about girls and flying, but dad Neil Carter has a surprisingly different view.
"I do see guys really helping her and I'd say it's largely through [of] their kindness that she's got where she is. On the other hand, some men resent her badly, to the point of being cruel."
He continued, "When she was 11 or maybe 12, I heard a man tell her she'd never fly because girls couldn't understand the engineering or physics. I also remember a glider instructor taking ten minutes to explain the mechanics of aerobatics to a boy, then turn to Ellie and say, 'I won't explain to you, you won't understand.'
"There was actually very little to inspire her, so I wrote a couple of books, about a young girl who wanted to fly. Those led me to write a film, inspired by Ellie and the resentment she'd been shown." The Magic Man, starring British actress Rose Reynolds, is due for release soon.
Carter's parents are immensely proud but, Neil says: "It's not so much the flying as how she's achieved it. She works when she can, making money to pay for flying. She's constantly applying for bursaries and scholarships – through her hard work she's proving that it's possible."
Related Articles: