Building on its heritage as a premier global aviation communications supplier, Collins Aerospace is collaborating with Iridium® and Boeing to provide Iridium CertusSM terminals on Boeing 737 MAX and 777X airplanes. Collins currently provides the Iridium solution for the 737 MAX. The scalable Iridium Certus solution makes the connected aircraft possible with a high performance broadband solution for long range data and voice communication with truly global coverage.
"Pilots are seeing new graphic and data-rich aircraft applications come onboard which require higher data speeds in order to function. The Iridium Certus solution not only accommodates these complex applications, but does so in a protected and secure environment," said Steve Timm, vice president and general manager of Commercial Avionics for Collins Aerospace. "The result is easier planning and routing for the airlines that then creates a more positive travel experience for passengers."
The solution will support safety services with two voice channels and ACARS/CMU datalink simultaneously providing cockpit voice and data connectivity. It will also provide an easy upgrade path from currently installed Collins Iridium solutions with a common antenna hole pattern, tray size and modest connector re-pinning.
The Iridium Certus SATCOM terminal will be the first forward-fit Iridium Certus SATCOM terminal to be certified for the Boeing 737 MAX and 777X — with certification expected in 2021.
In addition to being a value-added manufacturer (VAM) for the designs and production of Iridium Certus service terminals, Collins is also a service provider. As a VAM and service provider, Collins will play a critical role in delivering the next-generation L-band broadband solution to commercial and government aviation customers around the world.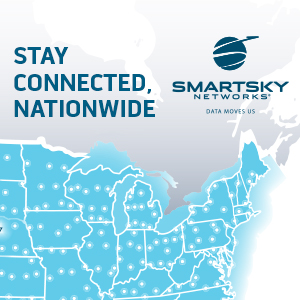 About Collins Aerospace
Collins Aerospace, a unit of United Technologies Corp., is a leader in technologically advanced and intelligent solutions for the global aerospace and defense industry. Created in 2018 by bringing together UTC Aerospace Systems and Rockwell Collins, Collins Aerospace has the capabilities, comprehensive portfolio and expertise to solve customers' toughest challenges and to meet the demands of a rapidly evolving global market. For more information, visit CollinsAerospace.com.
About United Technologies Corporation
United Technologies Corp., based in Farmington, Connecticut, provides high-technology systems and services to the building and aerospace industries. By combining a passion for science with precision engineering, the company is creating smart, sustainable solutions the world needs.