Southwest Airlines and Panasonic Avionics have made the "mutual decision" to end their business agreement for inflight entertainment and connectivity, the carrier has confirmed to Runway Girl Network.
In a statement, Southwest says:
Southwest and Panasonic made the mutual decision to end our business agreement for inflight entertainment and connectivity, as we shift our focus to other priorities. The process of removing equipment onboard equipped aircraft has started with plans to complete removals by the end of 2019. To respect confidentiality of our agreement, we will not be providing additional details.
A Southwest spokeswoman says the impact of the decision affects a relatively small portion of the carrier's fleet.
Southwest alerted its employees to the news before the holiday, via an internal memo, which was viewed by RGN and published on RGN Premium.
RGN understands that some Southwest aircraft have been flying dark, i.e. without connectivity, though the driver for this is unclear.
Asked what Southwest is telling passengers, the airline spokeswoman says, "Our customer-facing employees are equipped with the information to encourage our customers to check if their flight has WiFi by connecting to the 'SouthwestWiFi' SSID once onboard. If a customer has a concern or would like to share any feedback about their experience, they can contact our Customer Relations department by visiting Southwest.com to retrieve the contact information to email, call or text."
In late 2016, Southwest revealed it would take a dual-source approach to connectivity, enlisting Panasonic to fit its Ku-band system to some Southwest aircraft, even though well over 600 frames carried incumbent Global Eagle's Ku connectivity offering. If the goal was to keep Global Eagle on its toes, it certainly seems to have worked, as Global Eagle's service quickly improved on the heels of well-reported Ku capacity boosts by the firm.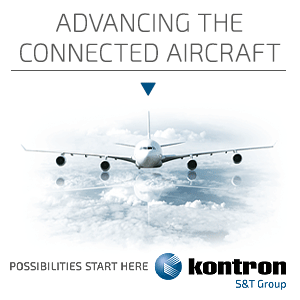 In the fall of last year, Panasonic announced that while it will continue to service and enhance its Ku network, it intends to sell Inmarsat GX connectivity "as a primary offering for new business". Southwest later told RGN that it would take into account Panasonic's IFC pivot when assessing its fleet's wifi needs.
For its part, Global Eagle recently secured "an unplanned opportunity to increase the number of planes with a top customer by more than 50 aircraft installing quickly over the next year", CEO Josh Marks said in November 2017.
Global Eagle declined to comment on the latest news, but senior VP aviation solutions Alexis Steinman tells RGN: "Our relationship with Southwest is excellent and we keep supporting them as we can."
Related Articles: