PriestmanGoode has worked with LATAM Airlines Group to design new cabin interiors for the South American carrier as part of its vision to offer passengers a travel experience with more options, flexibility and personalisation.
The two companies have been collaborating for many years and PriestmanGoode has helped the airline group establish a reputation as a leader in onboard customer experience.
The new cabin interiors will be introduced to over 200 aircraft through a retrofit programme over the next two years and will also feature in LATAM's new aircraft. Passengers will be able to fly the new designs from early 2019.
Luke Hawes, Director at PriestmanGoode explains "We have a long-standing relationship with LATAM Airlines Group and have collaborated on many projects over the last 10 years. As a result, we have an intimate understanding of the brand, its requirements, its ambitions, and its passengers."
PriestmanGoode has built an unparalleled reputation for creating designs that celebrate local heritage and resonate with global audiences. Developing the colour and materials palette for this project was a complex process. Daniel Sohi, Project Head explains, "It was important to us to imbue the aircraft with a sense of place, but LATAM Airlines Group encompasses a lot of different countries and therefore different visual identities. We decided to look through commonalities in landscape as the key element that draws everything together, with the design language of the Business Class cabin drawing inspiration from and reflecting iconic architecture seen throughout South America"
"Our new cabins will enable us to offer an industry-leading onboard experience with more options, flexibility and personalization to better serve each and every passenger," said Claudia Sender, Vice President Customers, LATAM Airlines Group. "Our Premium Business cabin will provide unrivalled comfort, privacy and a new service concept to enable passengers to arrive at their destinations well-rested and ready to continue their journey. At the same time, our new Economy cabin will offer passengers greater comfort as well as more options to upgrade services and tailor their travel experience."
The design for each cabin was carefully considered as part of a passenger's holistic travel experience and lifestyle, and ranges from elegant and modern in Business Class to a more playful and colourful palette of materials in Economy Class.
BUSINESS CLASS
The Business Class cabin is a sleek and contemporary environment that connects the onboard experience with the passenger's world of high end product and interior design. Materials and finishes are luxurious, with soothing tan and grey tones that provide a mindful space for passengers to relax. Attention is in every detail; the choice of a marble-effect granite for the cocktail table for instance, visually references the beautiful veining seen in aerial photographs of the Andes mountain chain.
Features of the Business Class cabin include:
Customized Thompson seats with direct aisle access for every passenger
Seating options for both individuals and couples travelling together
A full-flat bed
Up to 18" personal screen
Ample storage space for personal items
Granite cocktail table
Reading light
Wash lighting around seat architecture
Optional privacy screen
Do not disturb sign
LATAM+ Seats
The trim and finish for the LATAM+ Seats in the Economy cabin is inspired by the South American coastline. The grades of blue on the dress cover represent the many deep shades of the ocean, while the tan headrest and the lined pattern on the seats reference sand dunes.
ECONOMY CLASS
The Economy cabin features Recaro seats with custom dress covers. From deep blues to vibrant reds, the colours of the materials reference the vivid beach-set sunsets, and the warmth of the South American people.
About PriestmanGoode
PriestmanGoode is a design studio dedicated to designing a better future. The London and China based company specialises in large scale projects in infrastructure, aviation, transport, hospitality and product design. Their work is used by millions of people around the world, every day.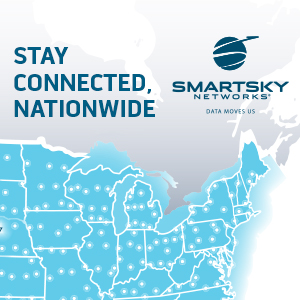 About LATAM Airlines Group S.A
LATAM Airlines Group is Latin America's leading airline group with one of the largest route networks in the world, offering air services to around 140 destinations in 25 countries, and is present in six domestic markets in Latin America: Argentina, Brazil, Chile, Colombia, Ecuador and Peru, in addition to its international operations in Latin America, Europe, the United States, the Caribbean, Oceania and Africa.
The Group employs over 40.000 people worldwide, operating more than 1,300 flights per day and transporting 68 million passengers per year.
LATAM Airlines Group has a young and modern fleet. Its 312 aircraft average an age of around seven years and feature the latest models including the Boeing 787, Airbus A350, A321 and A320neo.
LATAM Airlines Group is the only airlines group in the Americas and one of three worldwide to be part of the Dow Jones Sustainability 'World' Index. In 2018, it was recognized by the index for sustainable practices, based on economic, social and environmental criteria, for the fifth consecutive year.
LATAM Airlines Group shares are traded on the Santiago Stock Exchange and the New York Stock Exchange in the form of ADRs.