Raleigh & Drake, the experience-driven innovator, today announced that it has become the exclusive discovery platform partner for Panasonic Avionics Corporation (Panasonic).
In its continued drive to further meaningful engagement with customers, Panasonic has incorporated Raleigh & Drake's personalized and mission-driven platform into its technologies, which will soon be deployed in-flight.
By integrating Raleigh & Drake's platform into Panasonic's NEXT in-flight entertainment platform, airline passengers will be able to book personalized experiences such as tours, activities while directly en route to a destination.  A percentage of each booking fee goes to support local entrepreneurs in-destination via Kiva.org.
Millennials are pushing the boundaries of travel further every day and have become arguably the most important global demographic when it comes to spending power.  Additionally, recent trends show that travelers are far more interested in relevant and authentic experiences that enhance their trip.
Raleigh & Drake's platform is powered primarily by influencers whom resonate with this key target audience, and exhibit the knowledge and approach to global travel that appeals to the masses.  Through this partnership, passenger audiences are provided with curated recommendations from experts and locals who are part of the cultural vibrancy of a city, in hopes of helping them discover the heart of each destination.
Patrick Sarkissian, CEO and Co-Founder of Raleigh & Drake says: "Raleigh & Drake is the only mission-driven platform that offers quality experiences around the world to a variety of travelers.  Our focus is on emotionally connecting with the traveler via personalization, rich-content and our mission to merge travel with social impact."
With years of professional experience evolving brand offerings and enhancing customer engagements, the team behind Raleigh & Drake has learned to capitalize on the power of curation. The idea of "less is more" proves true when it comes to client conversion and satisfaction.  By creating specially designed activities and experiences, a strong level of traveler loyalty can be achieved.
As greater adoption of in-flight Wi-Fi becomes apparent within today's travel culture, Panasonic and Raleigh & Drake's collaboration will take advantage of this upward trajectory, thus exponentially growing the booking industry's current $180 billion revenue. By unveiling its mobile-first solution into apps, websites and in-flight entertainment systems, the platform seeks to boost the booking industry's nominal 20% revenue currently earned via mobile booking technologies.
Julie Lichty, Head of Digital Services and Solutions for Panasonic Avionics, says: "Our new NEXT inflight entertainment platform is designed to be able to build bespoke solutions for our airlines and their passengers. By partnering with Raleigh & Drake, we are able to curate compelling destination experiences for our customers and their passengers."
Driven by curated content, Raleigh & Drake will aggregate thousands of recommendations from the individuals and brands customers trust most, and in turn, heighten the Panasonic experience for all travelers.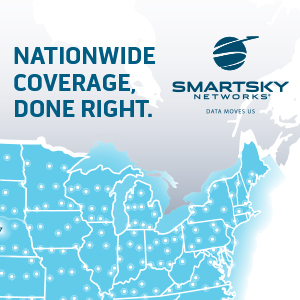 About Raleigh and Drake
Driven by authenticity, Raleigh & Drake (RAD) delivers the world's first influencer-driven discovery platform. RAD offers millennials instantly bookable, personalized recommendations and guides from a trusted global community of creatives, photographers, culinary experts and explorers from around the world. Their curation of exclusive content which merges travel with social impact is unparalleled in the industry.  In addition to their authenticated insiders' guide, Raleigh & Drake's supports the effort to alleviate poverty in local regions with each booking through their partnership with Kiva.
About Panasonic Avionics Corporation
Panasonic Avionics Corporation is the world's leading supplier of inflight entertainment and communication systems. The company's best-in-class solutions, supported by professional maintenance services, fully integrate with the cabin enabling its customers to deliver the ultimate travel experiences with a rich variety of entertainment choices, resulting in improved quality communication systems and solutions, reduced time-to-market and lower overall costs.
Established in 1979, Panasonic Avionics Corporation, a U.S. corporation, is a subsidiary of Panasonic Corporation of North America, the principal North American subsidiary of Panasonic Corporation. Headquartered in Lake Forest, California with over 5,000 employees and operations in 80 global locations, it has delivered over 9,000 IFE systems and 2,000 inflight connectivity solutions to the world's leading airlines.
Featured image credited to istock.com/JakeOlimb