Amenity kits are increasingly part of the premium economy class experience. To be successful, the kit should not only include some core amenities but little details that showcase the airline's understanding of its passengers' needs and wants.
When Taiwanese carrier EVA Air sought to refresh its amenity kit for premium economy passengers on long-haul flights to Taipei, the carrier turned to amenities specialist Galileo Watermark and Sport b., a subsidiary of French fashion label agnès b, which is known for its youthful style. (Departing passengers receive kits co-branded with Italian leathercraft specialist Furla).
The partnership between EVA Air and Sport b. was cultivated with the needs of the premium economy passenger demographic in mind. "It was important that we found a recognizable brand to partner with," explained Tamara Vazquez Perez, marketing and brand partnerships director at Galileo Watermark.
Moreover, EVA Air's premium economy guests are an extremely dynamic demographic – they are young business individuals who are up and coming, noted Vazquez Perez, and the amenity kit reflects the spirit of these passengers.
The kit includes a Sport b. eye mask and face cream from British skincare brand Scaramouche + Fandango, with moisturizing ingredients that are designed to combat the typical dry conditions experienced in-flight.
The kit is billed as unisex, though Scaramouche + Fandango is known for its men's grooming products. It also features what can be considered core amenities by some premium travelers, including a dental kit, ear plugs, and lip balm (plus the humble comb).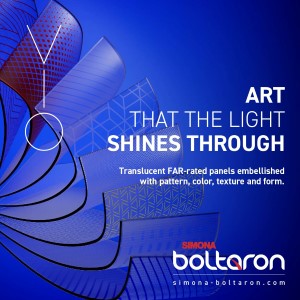 The clean, modern monochromatic design of the satchel ensures that many of these kits are carried off the flight. Indeed, since their mid-October launch, the kits have been so popular that EVA Air had to change the delivery process to ensure that the assigned guests received their kit, according to Vazquez Perez.
"Initially, we left the amenity kit on the chairs prior to departure," stated Vazquez Perez. "However, we had to change this to in-person delivery as some of the kits were disappearing."
EVA Air was one of the first carriers to offer an amenity kit in premium economy (there is also an intriguing mystery around whether it was the first airline to roll out a premium economy hard product, period). So it stands to reason that its relationship with Sport b. also marks a first – it is the first time that Sport b. has partnered with an airline. Intriguingly, the debut came as Sport b. launched its new fashion line, On the Road, which is inspired by, you guessed it, traveling.
Related Articles: