Zodiac Inflight Innovations (Zii) has appointed Benjamin Asmar as VP IFE Products and Strategy. In this role, Asmar will lead Zii's product group to further develop and deploy innovative products and services for its RAVE inflight entertainment system.
Ben joins Zii from Virgin Australia Airlines where he held positions leading the product development and customer experience for the airline.
Most recently he led a team of 20 product and project professionals whose job it was to imagine and implement the 'next big thing' to blow customers' minds, challenge the status quo and push the limits to develop truly unique Virgin experiences through the best products in the industry.
We are looking forward to Ben bringing his airline perspective to our team, helping Zii to continue the RAVE tradition of bringing unprecedented product innovations to our market, says Larry Girard, Executive VP & Chief Commercial Officer.
Ben exclaims I am absolutely thrilled to be joining the Zii team.  RAVE is a fantastic product and the team at Zii have really thought about what makes airline operations difficult and frustrates passengers when it comes to Infight entertainment and have gone about removing these pain points to give passengers a world class IFE experience whilst reducing operational overheads. I'm looking forward to working with the team to continue to drive innovation in Passenger Experience.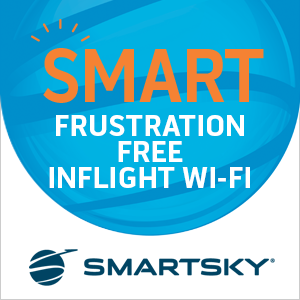 Zodiac Aerospace is a world leader in aerospace equipment and systems for commercial, regional and business aircraft and for helicopters and spacecraft. It develops and manufactures state-of-the-art solutions to improve comfort and facilities on board aircraft and high-technology systems to increase aircraft performance and flight safety. Zodiac Aerospace, a Safran* company since February 2018, has 32,500 employees worldwide and generated revenue of 5.1 billion euros for its fiscal year ended August 31, 2017.
* Safran is an international high-technology group, operating in the aircraft propulsion and equipment, space and defense markets. Safran has a global presence, with more than 58,000 employees and sales of 16.5 billion euros in 2017. Safran is listed on the Euronext Paris stock exchange, and is part of the CAC 40 and Euro Stoxx 50 indices.