For those of you keeping track, we are currently in Phase Three of the Marvel Cinematic Universe's (MCU) seemingly endless array of interconnected superhero flicks. And if you ask me, this is when things started to really get fun. Not only has Phase Three offered up better-than-the-original sequels to fan favorites like Guardians of the Galaxy and Thor, but it's also given us Doctor Strange, Avengers: Infinity War, and Black Panther. And now, it's also spawned the inspired hilarity of Ant-Man and the Wasp – which is already one of my favorite Marvel entries from any MCU phase to date.
Bigger, weirder, and funnier than the first film (which I still love, by the way) Wasp takes Ant-Man's size-shifting super-suit-enabled powers to dizzying new heights and even cooler lows this time around. And though this is the 20th film in the MCU, Wasp feels fresher and more inventive than all of the Iron Man flicks put together. Sorry, Tony. And that has everything to do with the wry, breezy directorial talents of returning helmer Peyton Reed (Bring it On, The Break-Up) and a top notch script from Jumanji: Welcome to the Jungle's Chris McKenna and Erik Sommers, Haunt writer-producers Andrew Barrer and Gabriel Ferrari, and Ant-Man himself, Paul Rudd (The Little Prince, Role Models).
More a comedy than a traditional superhero movie, another thing the Ant-Man films have going for them is their focus on the ever-evolving father-daughter dynamic between Ant-Man/Scott Lang (Rudd) and his young daughter, Cassie (Transparent's Abby Ryder Fortson) and Ant-Man suit creator Dr. Hank Pym (Michael Douglas) and his grown daughter Hope/The Wasp (played by The Hobbit trilogy's Evangeline Lily). Whether it's played for laughs or genuine emotion, father-daughter relationships have rarely been captured with such warmth and authenticity onscreen – especially in a big studio blockbuster. But then family is what the Ant-Man franchise has been all about from the get-go.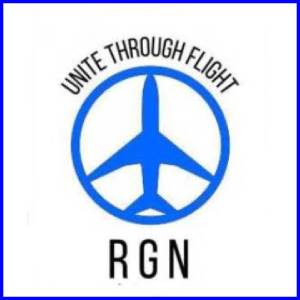 Picking up a few months after Ant-Man's cameo in Captain America: Civil War – where Scott transformed into a 50-foot version of Ant-Man in the film's epic battle scene at the Leipzig/Halle Airport – with Scott under house arrest in San Francisco, Wasp opens with Scott on the outs with ex gal pal, Hope, and her father, Hank, after losing the original Ant-Man suit in the battle.
In the meantime, Hope and Hank have been hard at work on creating a gateway to the previous film's Quantum Realm, where Hope's long-lost mother, Janet (Murder on the Orient Express' radiant Michelle Pfeiffer) has been lost to her husband and daughter for more than 30 years. But just when the duo pinpoints Janet's location and think they know exactly how to find her, circumstances beyond their control force them to reunite with Scott for one last mission.
But when a seriously sinister new baddie named Ghost (played by Ready Player One's ferociously good Hannah John-Kamen) throws a wrench in the team's plans, and they find themselves being pursued by the San Francisco police department, the FBI, and a gang of black market cyber criminals, things suddenly become a lot more complicated.
Featuring hilarious supporting turns from returning cast members Judy Greer (Jurassic World, Tomorrowland), Bobby Cannavale (Daddy's Home), and Michael Peña (A Wrinkle in Time, Vacation) as Scott's motor-mouthed business partner, Luis, Wasp also offers juicy roles to franchise newbies like Laurence Fishburne (Passengers, Batman v Superman: Dawn of Justice) and Randall Park (Office Christmas Party, Snatched). But, as always, the real star here is Rudd, whose rumpled, regular dude persona shines bright as a divorced dad who just happens to be a totally badass superhero. Oh, and make sure and stick around for the post-credits MCU teaser…it's a doozy!
Now playing on select Delta, Lufthansa, EVA Air, United, Singapore Airlines, and American Airlines flights worldwide, Ant-Man and the Wasp is also available via streaming at Google Play, iTunes, and Prime Video.