Aerospace & electronics industry executive, Ariel Abam, has been appointed Vice President, Procurement, Manufacturing and Quality at digEcor. Ariel brings more than 25 years' progressive experience managing medium to large manufacturing enterprises across continents.
He has previously held senior roles in the aerospace industry including Vice President of Operations with Zodiac Aerospace in Mexico and in various key operational roles with Panasonic and Dialight.
The announcement follows recent news that two executive team members – Gene Connelly as President, Americas, and Tina Kazmer as Vice President, Marketing and Sales Support – joined digEcor to drive its position as a key and growing IFE industry player.
David Withers, digEcor Chief Executive, said that he was delighted to have Ariel join the executive team. "Ariel brings with him impressive general management and operations experience within the global electronic customer, electrical and aerospace industries."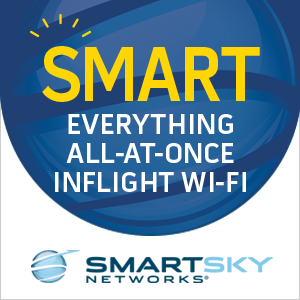 "Ariel has extensive knowledge about running multi-site manufacturing operations. He will support digEcor to drive new growth by continuing to create smart, flexible, innovative and configurable cabin technology solutions to customers," added Withers.
"Attracting industry experts like Ariel, Gene and Tina to the digEcor team helps build an even stronger executive team to drive our growth and reinforce our position as a key player in the global IFE market."
About digEcor
For over 15 years digEcor has enabled airlines to create extraordinary travel experiences. Through constant innovation to our product line, digEcor now stands as the only integrated IFE solution from a single source. Our portfolio of modular Integrated Flight Experience solutions includes embedded and portable IFE, USB and 110V power, LED cabin lighting, passenger services, cabin management, tape replacement, crew applications and content services. We deliver affordable and efficient installations, consistently reliable performance, operational efficiencies, and ancillary revenue earnings.