Inmarsat, the world leader in global mobile satellite communications, has expanded its global network of Value Added Resellers (VARs) for its GX Aviation inflight broadband solution with the addition of Honeywell Aerospace.
The agreement builds on Inmarsat's long-standing partnership with Honeywell, who already manufactures the JetWave hardware for GX Aviation and sells Inmarsat's Jet ConneX inflight wi-fi service for the business aviation market, through its GoDirect retail services business. In addition, it is further endorsement of Inmarsat's commitment to operate the reference inflight connectivity network for airlines around the world.
GX Aviation is the world's first and only global, high-speed inflight broadband service, delivered through a wholly-owned and operated network of Global Xpress (GX) High-Throughput Satellites (HTS). This award-winning solution allows passengers to seamlessly browse the internet, stream videos, check social media and more during flights, with onboard connectivity comparable to the mobile broadband services they receive on the ground.
As part of the agreement, Honeywell will now market GX Aviation to airlines worldwide through its rapidly growing GoDirect retail services business. This increases the company's focus on end users, allowing it to tailor smart connectivity solutions directly to individual customers – whether in the airline or business aviation space. It addition, Honeywell will continue to manufacture and sell the JetWave hardware to airline and business aviation customers.
Philip Balaam, President of Inmarsat Aviation, said: "Inmarsat and Honeywell have an extremely successful track record of working together in the fast-growing inflight connectivity market. We are delighted to now extend this partnership. Honeywell's unique depth of experience in this field and their close relationships with airlines make them a perfect fit as a value-added reseller of GX Aviation.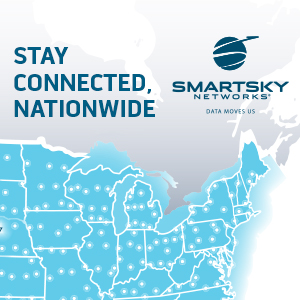 "This agreement also builds on our exceptional go-to-market strategy. It comes soon after a new strategic collaboration with Panasonic Avionics and our continued success with existing value-added resellers, which have done an outstanding job in selling GX Aviation to leading airlines across the world. Our distribution network is now truly the best of the best."
Ben Driggs, President of Services and Connectivity, Honeywell Aerospace, said: "A shift is underway in the aviation industry, focused on higher margin opportunities in software, services and predictive data analytics. Today's announcement gives us the ability to market our multitude of GoDirect Connected Aircraft services in addition to hardware directly to future airline customers."
About Inmarsat
Inmarsat is the leading provider of global mobile satellite communications services. Since 1979, Inmarsat has been providing reliable voice and high-speed data communications to governments, enterprises and other organisations, with a range of services that can be used on land, at sea or in the air. Inmarsat operates around the world, with a presence in the major ports and centres of commerce on every continent. Inmarsat is listed on the London Stock Exchange (ISAT.L).