Inmarsat, the world leader in global mobile satellite communications, today announced that its GX Aviation inflight broadband service is now being offered by leading Latin American airline Avianca as part of a free trial period on selected aircraft.
The trial period will last two months, providing passengers with the freedom to browse the internet, check social media and catch-up on emails, all from the comfort of their aircraft seat, with onboard connectivity comparable to mobile broadband services available on the ground.
The initiative marks the Latin America debut of GX Aviation, the world's first and only global, high-speed inflight broadband service, delivered through a wholly-owned and operated network of Global Xpress high-throughput satellites.
The award-winning inflight broadband service, which will gradually be rolled out on the airline's Airbus A320, Airbus A330 and Boeing 787 fleet, is currently available on its first two aircraft. Installations on additional aircraft are progressing in Avianca's facilities in Colombia.
Hernan Rincon, Chief Executive Officer of Avianca, said: "We are delighted to be GX Aviation's Latin America launch customer. The introduction of inflight broadband on our first aircraft is a milestone in Avianca's digital transformation and supports our mission to provide a world-class onboard experience for passengers. During this trial period, we will continue to monitor and fine-tune the service performance prior to entering commercial service next year."
Philip Balaam, President of Inmarsat Aviation, said: "Avianca is one of the airline industry's true innovators and we are delighted that they are pioneering the introduction of GX Aviation in Latin America. This will be the first time that passengers in the region can experience our high-speed broadband in the skies and we're looking forward to hearing their feedback.
"In addition to being a fundamental part of Avianca's digitalisation strategy, this rollout means our GX Aviation solution is now being offered by world-class airlines in Europe, the Middle East, Asia, Australasia and Latin America, reinforcing its appeal to full service and low-cost carriers in all corners of the world."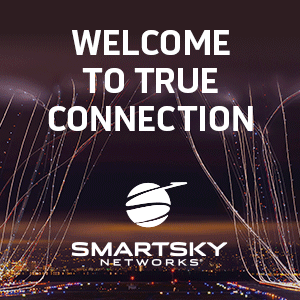 About Inmarsat:
Inmarsat is the world leader in global, mobile satellite communications. It owns and operates the world's best global portfolio of satellite networks, specifically designed for customer mobility, and holds a multi-layered, global spectrum portfolio, covering L-band, Ka-band and S-band, enabling unparalleled breadth and diversity in the solutions it provides.  Inmarsat's long established global distribution network includes not only the world's leading channel partners but also its own strong direct retail capabilities, enabling end to end customer service assurance.  The company has an unrivalled track record of operating the world's most reliable global mobile satellite networks, sustaining business and mission critical safety & operational applications for almost 40 years. It is also a major driving force behind technological innovation in mobile satellite communications, sustaining its leadership through a substantial investment and a powerful network of technology and manufacturing partners. Inmarsat operates across a diversified portfolio of sectors with the financial resources to fund its business strategy and holds leading positions in the Maritime, Government and Aviation satcoms markets, operating consistently as a trusted, responsive and high quality partner to its customers across the globe.
About Avianca:
Avianca is the commercial brand that identifies the passenger and cargo airlines integrated into Avianca Holdings S.A. With a human team comprised of about 20,000 employees, the airlines directly service 110 destinations in 27 countries in America and Europe, with the aid of a modern fleet of 190 short, medium and long range aircraft. Its frequent flyer program has 8.6 million members. Through its membership in Star Alliance, Avianca's travelers have access to destinations in 192 countries and 1,300 airports around the world. During 2017, Avianca transported 29,4 million passengers. In addition to its passenger air transportation services, Avianca offers a portfolio of tourism services, cargo transport, courier and aeronautical assistance, through its business units.