EasyJet's recently published results for its financial year ending 30 September 2018, reports a successful year in ancillaries and lists the inflight trial delivered by Immfly as one of the key points contributing to the enhanced results in ancillaries.
The easyJet annual results' "Success in Ancillaries" section reads:
2018 was a successful year, with an 11.7% increase in ancillary revenue per seat year-on-year. This success is a testament to our strategy of building a portfolio of products and services well matched to our customers' needs.
Specifically, among eight points listed as further enhancing 2018's results, easyJet cites the impact of the Immfly platform, saying:
"[A]n inflight entertainment platform accessed through customers' own devices, which has driven a 22 percentage point improvement in customer satisfaction for customers using the platform versus easyJet's network average.
Immfly, which provides next-generation onboard digital services, was selected by easyJet in September of last year to launch its first inflight entertainment platform. The pioneering digital solution provided by Immfly offers the flexibility to dynamically deliver a broad range of digital content and innovative tools to effectively engage customers.
Immfly enables easyJet's passengers to access an inflight experience with personalised capabilities in multiple languages through their own smart devices (smartphones, tablets, and laptops) and sponsors to reach a captive easyJet audience. Rakuten, a global leader in internet services with over 1 billion members worldwide and an ecosystem of more than 70 services, is the Official Entertainment Sponsor.
Customers enjoy access to a content-rich platform. Some of the entertainment available on easyJet's platform this year included the 2018 Oscar winning films Shape of Water and Three Billboards Outside Ebbing Missouri, critically acclaimed TV titles such Modern Family as well as a range of family favourites and box office hits, a wide range of press publications including; Financial Times, Bloomberg, Le Figaro, Euronews, The Times, and other daily international newspapers, plus lifestyle publications such as; Elle, Rolling Stone, National Geographic Traveller and many more. Passengers can also choose from a wide selection of best-selling e-books and audiobooks, destination guides, games and much more.
The platform also includes a digital catalogue "Bistro & Boutique" that features meals, snacks, and refreshments which customers can enjoy during the flight while it also showcases the selection of on-board shopping products available inflight from fragrances and cosmetics to gadgets and toys.
In addition to boosting Customer Satisfaction which drives loyalty and intent to repurchase, Immfly incorporates the deployment of inflight digital commercialisation channels to enhance airline revenues. With leading industry expertise in onboard digital commerce and sponsorship, Immfly delivers key ancillary opportunities. Airlines can choose to commercialise inflight entertainment packs in the booking funnel, offer passengers the opportunity to purchase local products and services before arriving in their destination and much more.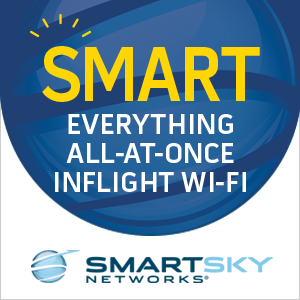 Pablo Linz, Immfly's CEO and co-founder commented: "We are thrilled with easyJet's FY2018 results and the significant boost to Customer Satisfaction which easyJet measured on aircraft with Immfly's inflight entertainment and services platform. This is a great testament to the way Immfly focuses on delivering financial success with an outstanding customer experience across all our airline partners."
About Immfly:
Immfly provides next-generation onboard digital services. The company has disrupted the traditional inflight entertainment industry with its innovative platform enabling airlines to broadcast media and commercialization channels directly on passenger devices.
Airlines are no longer required to invest in expensive seat back systems which weigh down aircraft and balance sheets with heavy, costly to maintain systems. Immfly provides dynamic, content-rich, interactive entertainment platforms which are quick to deploy, eliminate weight and can be managed as profitable new ancillary revenue streams.
The company is headquartered in Barcelona and serves airlines with a total reach of 55 million passengers covering +250 destinations across Europe, Asia, N & S America.