Panasonic Avionics Corporation (Panasonic) has appointed Donny Cheah, as Regional Vice President, China.
This strategic hire will bolster Panasonic's presence in China which is the fastest-growing region in the world for air travel. To date, Panasonic has sold more than 2,000 inflight entertainment and connectivity solutions to airlines based in this region.
Donny will also serve as the president of Panasonic Avionics (China) Co., Ltd. (PACN) which will be newly established in Shanghai, China this year. In his business management role, Donny will oversee account management, customer support, repairs & maintenance, media & creative services, along with the service functions of quality, human resources, IT, and customs compliance in the China region.
Donny brings 25 years of experience in the technology and telecommunications industries with roles based across the Asia Pacific region, including Hong Kong and Singapore. Most recently, he was President & CEO at Sumitomo Drive Technologies, with P&L responsibility for China and Hong Kong.
Prior to this, Donny spent almost 15 years at Singapore Telecommunications Ltd, where he gained significant commercial experience, including: Managing Director of China, Senior Director of Global Accounts, and Regional Head of Australia, India, Middle East, and subsequently Europe and U.S.
Cate Gutowski, Senior Vice President, Global Sales and Services at Panasonic Avionics Corporation, says: "Donny's wealth of commercial knowledge, and business leadership expertise in the Asia Pacific market will be instrumental in leading our China team as we grow our presence in this exciting and dynamic region."
Commenting on his appointment, Donny Cheah, Regional Vice President, China at Panasonic Avionics Corporation, says: "The Asia Pacific region, and China in particular, is a rapidly growing aviation market – and one that is integral to Panasonic's success in the region. To be joining the company at this exciting time as it evolves into a digital services and solutions business is a great honor."
Donny holds a Masters in Business Administration from University of Strathclyde in Glasgow, Scotland and a Bachelor of Business, Marketing and Management from Monash University in Melbourne, Australia.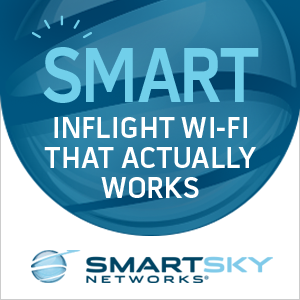 About Panasonic Avionics Corporation
Panasonic Avionics Corporation is the world's leading supplier of inflight entertainment and communication systems. The company's best-in-class solutions, supported by professional maintenance services, fully integrate with the cabin enabling its customers to deliver the ultimate travel experiences with a rich variety of entertainment choices, resulting in improved quality communication systems and solutions, reduced time-to-market and lower overall costs.
Established in 1979, Panasonic Avionics Corporation, a U.S. corporation, is a subsidiary of Panasonic Corporation of North America, the principal North American subsidiary of Panasonic Corporation. Headquartered in Lake Forest, California with over 5,000 employees and operations in 80 global locations, it has delivered over 9,000 IFE systems and 2,000 inflight connectivity solutions to the world's leading airlines.

Featured image credited to istock.com/JakeOlimb