As part of their continuing efforts to help transform the culture of breastfeeding, the lactation pod pioneers at Mamava last week released their list of the ten best airports for breastfeeding moms in the United States.
Timed to coincide with passage of the FAA Reauthorization Act of 2018 – which features provisions for the Friendly Airports for Mothers (FAM) Act including a mandate that all large and medium-sized US airports be required to provide a clean, private, non-bathroom space in each terminal for the expression of breast milk – Mamava CEO and co-founder Sascha Mayer says the selection process involved a number of variables.
"We started with the busiest airports in the country, major hubs where most traveling mothers might find themselves," Mayer explains to Runway Girl Network. "From there, we looked at the total number of lactation accommodations in the airports and eliminated any that didn't have at least four. We also looked at the ratio of lactation accommodations to terminals/size of the airport. As a final consideration, we evaluated the amenities that helped make air travel easier, and even more fun for breastfeeding mothers, who might also be traveling with toddlers."
The results just might surprise you. Despite Georgia's historically shoddy track record on breastfeeding rights, Atlanta's Hartsfield-Jackson International Airport (ATL) took the number five spot even after placing near the bottom of the heap on a host of passenger satisfaction surveys over the last decade. And, intriguingly, Los Angeles International Airport (LAX) took the number one spot.
"LAX used to get a very bad rap from traveling moms on social media [and] would not have made the list a few years ago," says Mayer. "But their recent remodeling helped them rise to the top with the sheer number of lactation accommodations that they now provide." And though terminal remodels do offer an airport a chance to plan for and build designated lactation rooms, Mayer says even airports without a lot of real estate to commit to a nursing room can avail themselves of Mamava's free-standing pods as an easy, turn-key alternative. Especially in light of the new legislation.
"With the passage of the FAM Act, all medium and large airports are going to have to figure out how to accommodate breastfeeding mothers with spaces in every terminal by 2020," explains Mayer. "There will be federal grant money to help with this and … we're certainly available to help airports find the best solutions for their spaces." Passengers are not the only women who seek out breastfeeding accommodations at airports. So too do airline crewmembers.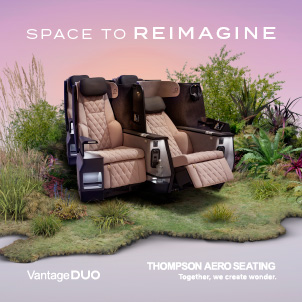 Some lactivists question whether designated nursing/pumping suites and Mamava pods further stigmatize breastfeeding by forcing mothers to breastfeed and/or pump behind closed doors.
But Mayer disagrees. "We celebrate breastfeeding and believe that mamas have the right to feed their babies however and wherever they choose. But we also recognize that every mama is different," she says.
"Some mamas need private spaces to pump. Some prefer privacy for nursing and others may just need help containing a toddler while feeding an infant. Our lactation pods are created by moms, for moms, to support all mamas' choices and to ensure that no matter where mamas go they have access to a comfortable, dignified space. Designed to provide a calming oasis inside, the unique design of the pod itself also acts as a friendly reminder to those who see it that breastfeeding and pumping are happening all around us."
"We hope and believe this positive momentum will keep pushing the movement forward. Mamava's mission is to create a healthier society through a changed cultural perception of pumping and breastfeeding that affords every woman the opportunity to nurse her child regardless of her circumstances. We have a long way to go [but] airports are a great runway!"
According to Mamava, the 10 Best Airports for Breastfeeding Moms are:
Los Angeles International Airport (LAX)
Miami International Airport (MIA)
Washington Dulles International Airport (IAD)
Logan International Airport (BOS)
Hartsfield-Jackson International Airport (ATL)
Fort Lauderdale/Hollywood International Airport (FLL)
Baltimore-Washington International Thurgood Marshall Airport (BWI)
Houston's George Bush Intercontinental Airport (IAH)
Chicago' s O'Hare International Airport (ORD)
Orlando International Airport (MCO)
Image at top credited to Mamava
Related Articles: