There's a special "girl factor" that Christina Cassotis says she brings to her job running Pittsburgh International Airport and it is an ability to work with others.
"Women who come up in leadership positions have had to collaborate," she says, explaining that in airport management, getting airlines, concessionaires, staff, government agencies and travelers to agree on a plan is one kind of collaboration. Securing their enthusiastic support afterwards is another. For a job as big as successfully remaking a long-floundering, capacious but underused airport, both are essential.
To advance in an industry dominated by men, women can take nothing for granted, Cassotis says. "You can't count on just your accomplishments. You can't count on your results. You have to have a chorus of supporters saying, 'Yes, she is that good.'"
These days Cassotis' bosses are certainly saying that, and in a way made famous when Cuba Gooding's character in the 1996 football movie, Jerry McGuire first said, "Show me the money."
Two years after taking on the job of reimagining and then remaking Pittsburgh International Airport, the Allegheny County Airport Authority awarded Cassotis, their chief executive officer, a $147,000 performance bonus for 2017. It was 45% of her annual salary.
The attention-getting and not entirely controversy-free payout was justified because the airport was "performing at the highest levels we've seen in more than a decade", according to a statement issued at the time by the Allegheny County Airport Authority's board chairman David Minnotte. Non-airline revenue was up by 6% and passenger volume up 8%. Moreover, the number of nonstop destinations had doubled during her tenure, from 37 to 74, and multiple new airlines have started service while existing carriers have added more flights.
That Cassotis, 54, should turn around Pittsburgh International Airport was not a given. When a headhunter first approached her about the job in 2015, she was not interested.
After working at Massport which overseas Boston area airports and transit centers, and then working as an airport consultant for SH&E, (now a part of ICF), the Pittsburgh position had "zero" appeal, she tells Runway Girl Network.
"Most airports are looking for facility managers who are going to run safe, secure and efficient facilities and have large capital programs to deal with growth or maintain an ongoing operation," she explains.
What convinced her to accept was how eager the city was to turn its troubled airport into a winner. At its height, when US Airways used the city as a midwestern hub, 22 million passengers a year transited the airport. When the airline moved out in 2004, gone were the passengers along with 10,000 jobs.
The prospect of leading a public authority while working with the region's residents was attractive to Cassotis. "If they're going to have a conversation about marketing the airport, that's my wheelhouse. I was intrigued at the interest the overall community had in the success of the airport. A community that knows what it had and lost it, there's nowhere to go but up," she explains.
An English major in college with plans to become a writer, Cassotis' early career ambition did not include aviation, though she was familiar with the business. Or at least a narrow sector of it because her father was a Pan Am pilot.
After Pan Am sold its Asian routes in 1985, he wound up flying for United, another carrier that would encounter its own difficulties soon enough. Airline operations and the foibles of airline management, including pilot-owned airlines like United in the late nineties, were frequent subjects of dinner table conversation.
Cassotis thought her father had "the coolist job ever" but to her it was all about flying and travel and jaunting around the world.
"I didn't know you could make a living at the airport," she remembers with a laugh. Her "show me the money" moment was still in the future. So was an MBA from Massachusetts Institute of Technology which she earned while working at SH&E.
"My point is, I have always felt airports are under appreciated, underutilized and undervalued."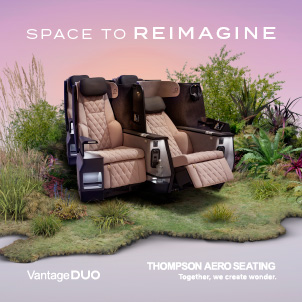 No one is saying that about Pittsburgh now. In 2017, Air Transport World named Pittsburgh the Airport of the Year, while Travel + Leisure ranked it number five in America's top 10 domestic airports.
"That's what exciting – having lost so much, this is a community that's saying, "Let's try stuff. What can we do? Let's rethink this," Cassotis says.
To that end, Pittsburgh International Airport is soaring in the opposite direction of many other airports, contracting rather than expanding in some areas, and reconsidering infrastructure that while not necessarily old or out of date, is wrong for Pittsburgh's new identity as an origin and destination airport.
While there's still a lot to be done; the biggest decision these days is whether to tear down or repurpose a terminal that cost $1 billion to build 25 years ago. Cassotis is already thinking about where else she can employ her "girl power". And once again, she's looking at a place few women presently call home; the airline C-Suite.
I'd like to run an airline someday, she tells RGN. "Management of airlines still leaves a lot to be desired."
Related Articles: