W. L. Gore & Associates, Inc. (Gore) will exhibit an extensive collection of GORE® Aerospace Cables and Materials for in-flight entertainment and connectivity (IFEC) at the APEX (Airline Passenger Experience Association) EXPO in Boston, MA, on September 24-27, Booth 801.
For decades, Gore has provided the aerospace industry with new and trusted solutions that deliver failure-free performance in challenging conditions. Gore's high-performance solutions in durable, compact, flexible and routable designs meet today's and tomorrow's requirements for reliable high-speed data transfer and high-bandwidth signals on digital networks.
Passengers and flight crews can take off and stay connected on devices and critical systems while traveling, and installers will find them easier and faster to route in narrow aircraft configurations.
Ensure a More Connected Travel Experience
Solutions that will be on display at the EXPO include GORE® Microwave/RF Assemblies that deliver precise radio frequency for Ka, Ku and L Band satellite applications, as well as GORE™ Leaky Feeder Antennas that deliver constant connectivity to a variety of wireless networks.
Also featured will be GORE® Aerospace High Speed Data Cables that support the latest open-source architectures and standardized protocols such as HDMI, USB, Ethernet, and more.
Finally, Gore will be showing their revolutionary cable jacket systems that are proven to meet stricter industry requirements for more durability and protection in difficult aircraft environments.
From the cockpit to the tail, Gore's high-performance solutions perform reliably and continuously, ensuring the ultimate passenger experience throughout aircraft service life. For more information about GORE® Aerospace Cables and Materials, visit Booth 801 at the APEX EXPO.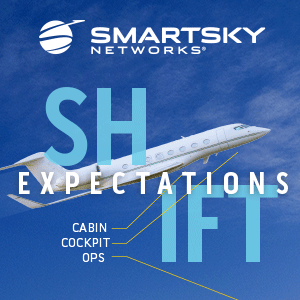 About W. L. Gore & Associates, Inc.
W. L. Gore & Associates is a global materials science company dedicated to transforming industries and improving lives. Founded in 1958, Gore has built a reputation for solving complex technical challenges in the most demanding environments — from revolutionizing the outerwear industry with GORE-TEX® fabric to creating medical devices that improve and save lives to enabling new levels of performance in the aerospace, pharmaceutical and mobile electronics markets, among other industries. The company is also known for its strong, team-oriented culture and continued recognition from the Great Place to Work® Institute. Headquartered in Newark, Del., Gore employs approximately 9,500 Associates and generates annual revenues that exceed $3 billion.
Performance Solutions Division
Gore Performance Solutions Division develops products and technologies that address complex product and process challenges in a variety of markets and industries, including aerospace, automotive, pharmaceutical, mobile electronics, oil and gas — and more. Through close collaboration with industry leaders across the globe, Gore enables customers to design their products and processes to be safer, cleaner, more productive, reliable, durable and efficient across a wide range of demanding environments.