This is an Op-Ed contribution from Richard Nordstrom, who serves as senior director, strategic marketing commercial aviation & network services for Rockwell Collins. 
Over the next five years, we can be certain much will change in the aviation industry. But one of the biggest areas of advancement will be inflight connectivity. Passengers want more speed and bandwidth to do in the air what they can do on the ground, and the demand for cockpit applications is growing. Given these trends – and the last ten years of connectivity's development and evolution – I believe we're on the cusp of significant improvements for inflight connectivity.
So, with that being said, what are some of the biggest trends in connectivity we will see happening over the next five years?
Increase in available spectrums and data rates will continue
All of the major satellite network operators currently providing commercial aviation services have robust plans to increase capacity through a mix of increased satellite count, satellite capability and orbital constellations.
High Throughput Satellites (HTS) stationed in Geostationary orbits (GEO) will continue to improve the services to aircraft and, therefore, passengers. These build outs will continue, with a focus on bringing better service to heavily traveled flight paths, thereby supporting more of a regional approach.
By 2023, we will see the advent of new Low Earth Orbit (LEO) and Medium Earth Orbit (MEO) satellite constellations with specific capacity intended for the aero market. These new constellations and satellites will appreciably reduce data latency, operate with highly focused beams and provide significant bandwidth increases at data rates up to 450 Mbps per tail.
New ESA Terminals will support the new bandwidth availability
With all of the new bandwidth available and due to LEOs requirements for very rapid satellite handoffs, new Electronically Steered Array (ESA) SATCOM terminals will be designed to support Ka- or Ku- band frequencies. These antennas will have extremely high data throughputs (up to 450 Mbps) with dual beams to simultaneously support an IPTV channel for inflight TV.
In addition, these ESA antennas will be no more than two inches high and weigh less than a third of the weight of today's ARINC 791 installations. Airlines will see a considerable reduction in the overhead cost of aircraft carrying these present mechanically-steered, heavy and high-profile antennas.
Until we find a way to connect an aircraft with optical fiber from the ground, satellite data rates will be challenged to deliver connectivity speeds like those we see at work or home. However, they should provide very good performance for passengers.
Another important LEO feature is its ability to deliver data faster, not just from higher data rates, but due to its closer proximity to the earth's surface, through lower latency. The time required to transmit and receive data packets between aircraft, satellite and ground is known as "latency time". Typical GEOs above the equator deliver a 750 milliseconds latency, whereas the latency for LEO networks is around 25 milliseconds and around 180 milliseconds for MEO networks. The end-user experience is dramatically improved with such a drastic reduction in the latency time.  This creates a better experience for everyone, and also for software which is not always happy with long latency.
As ground mobile networks start rolling out 5G capability, which promises a nominal latency of four milliseconds, this issue will become an increasingly important element in the user experience and aero networks will have to respond. It's entirely reasonable to imagine many apps designed to operate in a 5G ultra-low-latency environment, simply not functioning over a satellite link with 200x more latency.
It's all about costs, price points, apps and third-party revenue
Historically, telecommunications service providers have consistently increased data rates for their customers. Hardware prices have been reduced and the price per MB to the end user has also decreased. With those trends, the amount of service usage has increased dramatically, and starting in 2007, consumers started purchasing apps for their smart phone devices. These apps have become a multi-billion dollar commercial market.
A similar trend is anticipated to occur in commercial aviation. Both the airline and passenger will benefit, but this accelerating demand and usage will increase gross revenues, as use and interest reach critical mass in the aviation marketplace.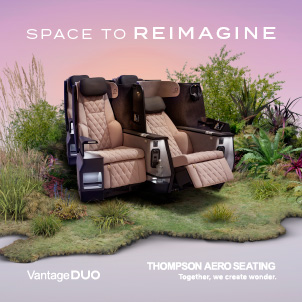 Airlines will see new commercial models for their Total Cost of Ownership (TCO) consisting of CAPEX (capital expenditure for hardware) and OPEX (service operating costs). Service providers are striving to work with airlines to find the right balance to bring the greatest Return on Investment (ROI), but some airlines are now considering connectivity service to their passengers as a must have, and looking for ways to make it free to passengers.
By 2023, we should see creative revenue developments for airlines using passenger connectivity to the cabin, which will expand outside the typical aviation supplier relationship to partner with those markets wanting to reach a targeted consumer. Remember, airlines have a captured audience when flying at 40,000 feet with a speed of 525 knots for up to 19 hours, nonstop. Aviation connectivity service providers will continue to bring new revenues to the airlines with the evolution of In-flight Connectivity (IFC).
Worldwide coverage will become the norm
The greatest change to come to worldwide connectivity coverage will be with the entry into service of new LEO satellite constellations like OneWeb. The numerous satellites in Low Earth Orbit will only connect for minutes to each aircraft as they orbit. This constellation plan is to provide  total global coverage including polar regions, making worldwide coverage the norm for the industry. More LEO's are on the way.
Reliability and availability of services will improve
Today, Rockwell Collins provides flight deck communications network services to the aviation industry at 99.999 percent availability. That focus on availability and reliability for connectivity services is very difficult to meet for Internet cabin connectivity on airlines. The costs to reach such levels of availability are expensive, but we are seeing significant improvements in networks such as Global Xpress by Inmarsat and its ability to offer a higher level of global service consistency and data performance for passenger cabin services.
Least cost routing and the use of multiple satellites complemented by air-to-ground networks will also increase access, consistency and improve passenger connectivity performance. After industry investment of billions of dollars in satellites, ground networks and infrastructure development, we are starting to see the level of reliability we want from our cabin connectivity and it will continue to improve, bringing an accelerating focus on performance and consistency of service over the next five years.
As in all products and services, market demand drives the innovation to meet the needs of the end user. These five trends over the next five years are just the start.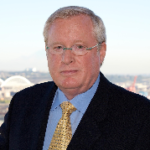 About the Author
Richard Nordstrom is the senior director, strategic marketing commercial aviation & network services for Rockwell Collins. He joined the company in January 2015. Nordstrom brings 18 years of experience in Air Transport connectivity products and telecommunications marketing to this role.
Previously, Nordstrom was managing director for North America at OnAir, managing SITAONAIR's commercial and corporate relationships in North America, in addition to representing SITA's nose-to-tail capabilities for the market.
Nordstrom is a veteran of the satellite communication market for both air transport and maritime sectors. Before joining SITAONAIR, Nordstrom was director, Sales and Marketing at Connexion by Boeing and a strategic consultant to satellite providers for their aviation market.
Prior to this, Nordstrom served as the chief operating officer of MariTEL. At MariTEL Nordstrom led the engineering development and operations of the first domestic coastal VHF maritime telecommunications network to meet United States Coast Guard's National Distress and Response System Modernization Program. Nordstrom also implemented the first large-scale VoIP US backhaul network, providing a wide range of services to both commercial and recreational maritime markets.
During his career, Nordstrom has also served as chief executive officer for three emergent global technology companies.
Nordstrom holds a Master's degree in Marine Ecology from the University of Connecticut and was a faculty member for three years at the University of Connecticut.
Related Articles: