With increasing passenger numbers, the 2D structure of the traditional aircraft LOPA (Location of Passenger Accommodations), or seat-map, is reaching its limits. Airlines have structured the cabin in the same rows-and-aisles format almost since the dawn of the jet-age. But, increasingly, that structure is bad for passengers and for airlines' bottom lines.
Leaving aside the more extreme proposals of double-decker seating for economy class or flying upright, there are solutions that would make passengers more comfortable while helping airlines boost revenue.
Perhaps the best example is the Thompson Cozy Suite, which languished unloved for many years (though Delta did give it some serious consideration). This clever herringbone twist on the traditional triple seat would have allowed airlines to add more rows without compromising passenger comfort. In fact, one of the beauties of this design is that it made the middle seat as comfortable as the window or aisle seat.
But the Thompson Cozy Suite, designed by Northern Ireland-based seatmaker Thompson Aero Seating, never took off. Maybe the idea was too far ahead of its time. Uncertainty surrounding the financial crisis surely made radical change too bold a step for many operators.
But airlines also need a radical market challenge to take big risks.
That time may have come. Molon Labe's reported success in selling the "S1" staggered short-range seat to an undisclosed Chinese airline would suggest that at least someone is willing to think outside the grid.
The seat is not as an ambitious a vision as the Cozy Suite perhaps, but nonetheless it delivers LOPA flexibility and is an engineering feat, as reported in detail by Runway Girl Network when first revealed at last year's Aircraft Interiors Expo in Hamburg.
Alternative LOPAs don't have to be limited to economy class seats. They can come in convertibles, like the Butterfly seat by James Lee of Paperclip design.
There is room for blended cabins too, as Formation Design proposes. This variable design delivers 3D density with plenty of room, and the merchandising savvy to inspire customers to buy an upgrade next time they fly – thanks to a clever class mix.
Thinking differently about LOPAs is a smart marketing strategy. Even comparably conservative innovations like introducing premium economy seating or suites in business class can boost the revenue potential of limited space. That thinking just needs to move further back to the rest of the aircraft.
IATA's second quarter 2018 data reveals two points of concern. Airline profitability is declining compared to the same quarter last year and passenger yields based on fares continue to trend low.
IATA adds, "However premium cabin yields continue to show more resilience than that of the economy cabin, helping to offset some of the impact of higher input prices." In your author's view, it seems clear that if more seats offered a distinct passenger benefit, passengers would more likely be willing to pay more.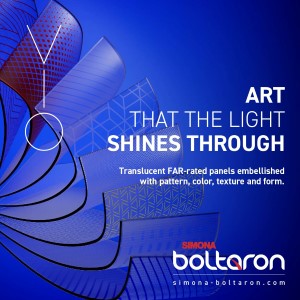 Alternative LOPAs and flexible dimension seat designs are really nothing new. It is the skies that are changing. Extra fees and ancillary sales will not be sufficient on their own to help airlines turn a profit on their most valuable asset: room.
Just as airlines have learned to be more sophisticated retailers – and applied digital innovations to boost operations – they must become more flexible design thinkers and leave themselves wiggle room to adjust when markets change. The industry's design firms and manufacturers have shown they are more than ready and willing to help.
It's time to shake the LOPA out of its shell. Airlines have been kicking this "cabin can" down the road, but eventually the can will kick back.
Related Articles: