Diehl Aviation, First Tier Supplier for aircraft cabin interiors and aircraft systems products, has reached an agreement with Boeing to develop and supply emergency power supply equipment for all versions of the 787 Dreamliner aircraft.
The company's unit Diehl Aerospace has already started the development work of the "Emergency Lighting Power Systems" (ELPS) for the aircraft type, with series deliveries expected early in next decade.
Diehl has a long and successful track record of supplying ELPS products to several aircraft manufacturers, however, reaching the agreement with Boeing for the 787 meant winning a new customer for that product segment. For the Boeing 787 Dreamliner, Diehl already supplies the cabin interior lighting as well as other systems components and – in the case of the 787-10 – cabin ceilings and doorway lining parts.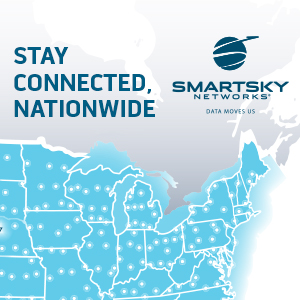 The ELPS for Boeing's 787 is comprised of two parts: The "Emergency Light Control Unit" (ELCU), which replicates complete battery control and charge and acts as an interface between the aircraft and the emergency lighting, and the "Emergency Battery Unit" (EBU). Diehl developed a smart battery concept over the last few years, which will now be employed for the 787 ELPS: a modern lithium-ion battery will be used for the Boeing products, based on Diehl's experience with this technology.
Diehl Aviation is a division of Diehl Stiftung & Co. KG and combines all aviation activities of Diehl Group under one roof. In the aviation industry, Diehl Aviation – including Diehl Aerospace (a joint venture with Thales) – is a leading system supplier of aircraft system and cabin solutions. Diehl Aviation currently has more than 5,400 employees. Its clients include leading aircraft manufacturers Airbus (both airplanes and helicopters), Boeing, Bombardier and Embraer, as well as airlines and operators of commercial and business aircraft.