It was not all that long ago that beer lovers aboard flights were under-served. While many airlines showcased their sommelier-chosen wine offerings, the menu of beers was largely limited to what many would consider bland, mass-produced macro beers. However, things have improved over the past couple of years, so let's pop open the can and look at the progress that has been made.
Many know that craft beer has experienced a renaissance over the last decade. Craft beers are considered to be those produced by independent breweries. In 2012, there were 2,420 craft beer breweries in the United States. By 2017, that number had increased to 6,266. The growth of the industry owes credit to the 21- to 40-year old demographic – including those who are often called millennials or hipsters. This group often shuns corporate offerings as it strives for a more unique experience, and embraces social alcohol consumption with friends.
Because of that demand, new craft breweries are opening on an almost daily basis across the country. Airlines have begun to take notice, and you can now find at least one craft beer on every large US airline bar Spirit Airlines. Your author has researched US airlines' beer menus and given each airline a ranking, based on the average score of their offered beers. Beer scores have been compiled from RateBeer.com.
Spirit came in last place for having no craft beers on its menu. The carrier offers only three choices: Bud Light, Heineken, and Tecate. The average score of Spirit's beers came out to 1.66 out of 100 possible points. One would think that an airline famous for nickel-and-diming passengers would stock more desirable beer.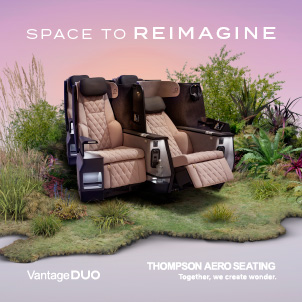 American Airlines has been in the spotlight recently for taking away things such as seatback IFE, economy legroom, and even lavatory space. Its beer menu was only good enough to place the airline one spot from the bottom, with an average score of 24/100. American offers two craft beers; New Belgium Voodoo Ranger IPA (87/100), and Samuel Adams Boston Lager (49/100). Sadly, American's score is weighed down by macro beers such as Budweiser (0/100) and Heineken (4/100).
Alaska is next on the list, at 26.7/100. In spite of carrying the highest-scoring beer of any airline – Ballast Point Sculpin IPA (100/100) – Alaska's ranking also suffered due to macro beers. Notably, Alaska also carries Alaskan Amber, with a strong score of 64/100.
Moving up the list, Southwest takes the next spot with a 27.8 average score. Southwest carries two craft beers; Lagunitas 12th of Never Ale (91/100), and Leinenkugel Summer Shandy (12/100). Until recently, Southwest also carried New Belgium Fat Tire, which would have helped the carrier's score, but it was replaced by Blue Moon, (32/100) which is not an independently owned craft beer. Southwest is expected to replace the seasonal Summer Shandy in the fall, as it has done for the past few years.
Delta comes in just above Southwest, with a 28.8 average beer score. Its best offering is SweetWater 420 Extra Pale Ave (59/100), followed by Samuel Adams Boston Lager (49/100). Delta's site shows it offers a craft beer by Dogfish Head Brewery, but the name was unspecified, and the airline did not reply after multiple requests for the beer name. However, a member of the carrier's SkyMiles program told me that this particular beer is only available on select flights.
Unlike Spirit, fellow ultra-low-cost-carrier Frontier does offer a couple of appealing beers: Fat Tire by New Belgium  (40/100) and Oskar Blues Pinner IPA. Accounting for its other offerings, (Budweiser and Coors Light) Frontier's score is a respectable 31.5.
Just Above Frontier is JetBlue, which currently offers three craft beers and the only hard cider in the skies, Angry Orchard (38/100). The carrier's craft beers are Brooklyn Brewery Summer Ale (34/100), Harpoon UFO White (39/100) and Lagunitas Pale Ale (91/100). JetBlue gets an average score of 34.3 when you weigh in its Bud Light and Heineken offerings.
United is by far the leader among domestic carriers when it comes to its beer menu, with a 45-point average. This is propped up by two very good beers; New Belgium Citradelic Tangerine IPA (86/100) and Lagunitas Sumpin' Easy Ale. United keeps its beer menu simple with only four beers, the other two being Miller Lite and Stella Artios.
As you may have noticed, a couple of breweries have more than one beer being sold at cruising altitude, with California-based Lagunitas having three, followed by two from Colorado's New Belgium. This would have been unheard of just a few years ago. Being a beer lover myself, I've consumed every one of the beers listed. And all other factors (price, route, etc.) being equal, I'd go with Alaska Airlines' menu, because I really love that Sculpin IPA. Alaska also leads the field for variety, with seven beers offered.
Related Articles: