For the second time, Immfly is providing its inflight digital services to a long-haul airline – this time to leisure charter operator Wamos Air, for its Boeing 747-400 aircraft.
The partnership strengthens Immfly's presence in the Spanish Market, making Wamos Air the fourth Spanish airline partnering with the leading inflight digital services and entertainment company in Europe and the Middle East.
The new wireless onboard entertainment and digital services platform, called 'Wamos On Air', was designed and developed by Immfly. It gives passengers access to a broad range of entertainment options including movies, TV shows, press and magazine content. The content is easily accessible via passengers' personal devices (smart phones, tablets, and laptops). Simply select the wifi network and type ​www.wamos-onair.com​ into the browser.
The major goal of both companies is to exceed travelers' aspirations and improve their customer journey while providing a digital transformation through entertainment and content marketing.
"​We are pleased to announce the implementation of Immfly´s solution on all our scheduled flights. As a long haul airline we are permanently driving for solutions that improve our passengers´onboard experience and we are convinced Immfly is the perfect copilot for this ongoing project," says Jose Ignacio Hernández, who heads onboard services at Wamos Air.
Vincent Tomasoni, the Chief Customer & Digital services officer at Immfly states: "Immfly has proved to be an eminently cost-efficient solution for narrowbodies due to its agility in delivering results, the close relationship with clients, the greater user experience that [it] provides, as well as the ability to be a revenue generator."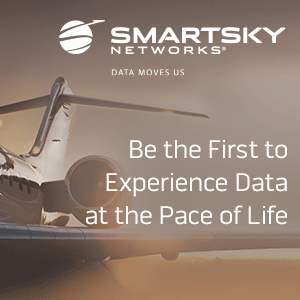 Wamos On Air is enriched with a section that allows passengers to access frequently asked questions related to the platform, as well as an area to report feedback. The new section allows every user to contact Immfly, in case someone is interested in promoting a brand or company via Wamos On Air.
About Immfly:    
Headquartered in Barcelona, Immfly was founded in 2013 by Pablo Linz and Jimmy Martínezv on Korff, with the support of more than 50 influential multinational partners.The company is leading the development of internet connectivity, ready on-board digital platforms worldwide with focus in Europe, helping airlines to strengthen their customer loyalty by increasing their "Net Promoter Scores" amongst passengers, and encouraging the creation of new ancillary revenues through sponsorship and e-commerce strategies linked to their inflight entertainment and services platforms.    http://immfly.com