HAECO Cabin Solutions, a division of HAECO Americas with headquarters in Greensboro, North Carolina, USA, announced today that Airbus has approved HAECO Cabin Solutions as an offerable supplier for passenger seating.
The Vector seat is now included in the A350 aircraft catalogue for line-fit selection. In addition, HAECO has secured a launch customer for line-fit A320 series seating with a sizeable carrier in Asia.
Offerability in the catalogue is achieved after Airbus determines a supplier's ability to reliably deliver seats to meet production line and customer requirements. Having Vector Economy approved by Airbus enables HAECO Cabin Solutions to present and offer seating solutions to line-fit customers more efficiently.
HAECO Cabin Solutions and Airbus have also launched the offerability process for Vector Economy on A320 Family aircraft, and Vector Premium for both A320 Family and A350 XWB Family.
Doug Rasmussen, President and Group Director of HAECO Cabin Solutions, said, "With Vector, HAECO has developed a true platform-based product, which shares many parts and features between the Economy and Premium versions of the seat. Adding line-fit offerability demonstrates the trust Airbus has placed in HAECO Cabin Solutions to deliver this seat platform to line-fit customers with tighter lead times."
HAECO Cabin Solutions achieved FAA Technical Standard Order (TSO) C127b authorization in March 2018 for the Vector Premium seat, following Vector Economy in 2016.  Adding Vector to the Airbus catalogue will expedite the process for airline customers to select the platform.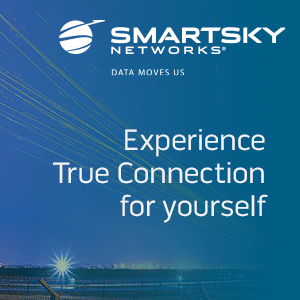 About Hong Kong Aircraft Engineering Company Limited ("HAECO Group")
The HAECO Group is one of the world's leading aircraft engineering and maintenance service providers. The Group provides a comprehensive range of services encompassing Airframe Services, Line Services, Cabin Solutions, Private Jet Solutions, Fleet Technical Management, Inventory Technical Management, Component Overhaul, Aerostructure Repairs, Landing Gear Services, Engine Services, Parts Manufacturing and Technical Training. The HAECO Group consists of 17 subsidiaries and affiliates, employing around 17,000 staff in Hong Kong, Mainland China, Singapore and the United States. The HAECO Group is publicly listed on the Hong Kong Stock Exchange (Stock Code: 00044). HAECO Group's website: www.haeco.com
About HAECO Americas
A wholly-owned subsidiary of the HAECO Group, HAECO Americas (formerly TIMCO Aviation Services) supports global aircraft operators and owners with comprehensive aircraft care services including base maintenance from two multi-hangar locations in the U.S. The company's HAECO Cabin Solutions division provides interiors design, engineering, certification and cabin reconfiguration services, as well as manufactured products including passenger seating, structures, galleys and lavatories. HAECO Americas' website: www.haeco.aero