AIM Altitude announces today its new position under the alliance of AVIC Cabin Systems. The newly founded AVIC Cabin Systems is an integration of AIM Altitude, based in Bournemouth, UK; Thompson Aero Seating in Northern Ireland; Fesher Aviation Components Company Ltd, and Jiatai Aircraft Equipment Co Ltd, both Chinese companies; and Austria-based FACC. AVIC Cabin Systems itself will be headquartered in London, UK.
In combination, the companies forming AVIC Cabin Systems deliver every requirement for the cabin interior, from AIM Altitude's premium monuments, social spaces, bars and galleys, to first and business-class seating by Thompson Aero Seating, economy seating from Jiatai, and interiors and composites by Fesher, FACC and AIM Composites.
Acquired by AVIC in 2016, AIM Altitude, as part of AVIC Cabin Systems, will be able to draw upon the strength and depth of the other four AVIC-owned companies.
Richard Bower, CEO of AIM Altitude, said: "For our premium monuments and social spaces in particular, the market is expanding rapidly. Airlines want creative interiors, a luxury, comfortable feel, and for flights to become a more sociable experience for passengers. We are already working closely with Thompson Aero Seating to provide front-row monuments that integrate seamlessly with the seating. We believe that this new and expanded collaboration under AVIC Cabin Systems will further strengthen our position in the aircraft interiors space."
At Farnborough Air Show, launching AVIC Cabin Systems, Liu Xiaoming, Chinese Ambassador to the UK, said: "Two years ago, in the opening year of the China-UK 'Golden Era', I attended the Ceremony of AVIC International's Acquisition of AIM Altitude. I had the honour to witness a new chapter for China-UK cooperation on aviation. Today, as the 'Golden Era' shifts into a higher gear, it is exciting to witness the launch of AVIC Cabin Systems and see China-UK cooperation on aviation moving up to a new level."
China has the second-largest aviation market in the world and is expected to be the largest market globally within a decade, according to long term market forecasts published by the major OEMs.
Visit www.aimaltitude.com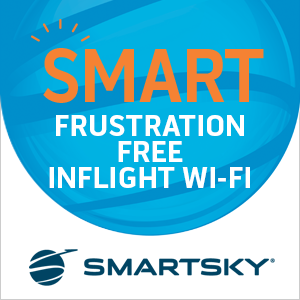 About AIM Altitude
AIM Altitude designs, manufactures, certifies, and maintains cabin interiors for the world's major airlines on Airbus, Boeing and other OEMs' aircraft.
The market-leading products and services of AIM Altitude include: premium customised monuments, social spaces, bars, galleys and stowages, composite components and a full-service product-support capability. AIM Altitude's products are all inspirationally designed, meticulously engineered and beautifully crafted.
AIM Altitude is a global company headquartered in the UK, with bases in New Zealand, the Middle East, and North America. Whilst being a modern, innovative and pioneering company, AIM Altitude still has links to its roots as a small coachworks business, established in the UK in the early 1900s.
AIM Altitude is owned by leading Chinese multinational aviation company, AVIC International Holding Corporation. AVIC's mission is to develop overseas markets for the civilian aviation industry and expand international investment. AVIC is involved in several business sectors, including aerospace, trade and logistics, retail, electronics and real estate investment, with revenue of US$25 billion in 2014. In the cabin interiors sector, AVIC owns AIM Altitude, FACC, Jiatai Aircraft Equipment Co., and Thompson Aero Seating. Additional information can be found at www.avic.com.cn