Astronautics Corporation of America has begun shipping its upgraded electronic flight bag (EFB) system to Boeing for all future production 787 Dreamliner airplanes.
The new Block Point Five (BP5) electronics unit (EU) is a form/fit replacement for Astronautics' current Block Point Four (BP4) EU. The Boeing EFB system provides 787 operators with aircraft data-enabled functionality in flight and on the ground.
All fielded 787s will be eligible for upgrade to the BP5 EU via Boeing service bulletin starting this summer.
"This newly upgraded BP5 puts in place faster processing, larger storage capacity, and the latest operating system, all built for long-term support," said President of Astronautics Chad Cundiff. "The introduction of BP5 on the 787 with our long-time customer Boeing continues to strengthen our EFB heritage in the aircraft marketplace."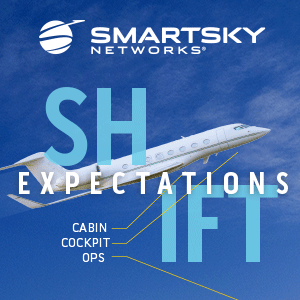 BP5 provides pilot access to aircraft data through the system's ARINC 429 and Ethernet interfaces. Its modular design allows for future upgrades without line-replaceable, unit-level redesigns which will save installation time and maintenance costs. Additionally, the new BP5 EU requires no changes to wiring, power, cooling, or the avionics rack for a truly drop-in replacement of existing BP4 EUs.
Astronautics' BP4 EFB has been standard fit on the 787 since its initial entry into service in 2009. Astronautics and Boeing introduced the first EFB to the air transport marketplace 17 years ago on the 777 airplane.
About Astronautics Corporation of America
Astronautics Corporation of America, headquartered in Milwaukee, Wisconsin, is a global leader in the design, development and manufacture of avionics equipment and systems for the commercial and military aerospace industry. Key product areas include electronic primary flight displays, engine displays, mission computers, electronic flight bags and certified servers for airborne applications. Services include system integration and custom software for critical applications. Since its founding in 1959, Astronautics has been providing tailored engineering solutions to help clients achieve mission success. For more: www.astronautics.com.