On Tuesday, 19 June, high-flying women pilots from around the world will take part in the 42nd annual Air Race Classic (ARC).
Tracing its roots to the Women's Air Derby (aka the Powder Puff Derby) in 1929 where Amelia Earhart and pioneering female pilots like Florence "Pancho" Barnes, Ruth Elder and more raced from Santa Monica, California to Cleveland, Ohio, this year's ARC originates in historic Avenger Field in Sweetwater, Texas, and finishes up four days, and 2,600-plus miles later, in Fryeburg, Maine.
A total of 56 teams and 121 pilots from 35 states (and Australia, Canada, Colombia, Kenya, and New Zealand) are racing for a place in aviation history. Among them are three teams of six women racers from Embry-Riddle Aeronautical University's Daytona Beach, Florida and Prescott, Arizona campuses.
A longtime champion of women pilots and flight instructors alike, Embry-Riddle Daytona Beach is the oldest aviation university of its kind, and has participated in the race every year since 2007, finishing five times as the number one team in the collegiate division and first in the overall competition in 2016. Not to be outdone, Embry-Riddle Prescott – which has participated every year since 2009 – finished first and second in the collegiate competition last year and second and fifth overall.
"We have always supported increasing the female pilot population so the idea of supporting this race was a natural fit," says Ken Byrnes, chair of the Flight Training Department at Embry-Riddle's Daytona Beach campus. "We are very proud of our female aviators. Their exceptional performance year after year in this historic race is indicative of the outstanding female pilot population at Embry-Riddle [and] has provided motivation and excitement across our campuses."
Selected for the race by Embry-Riddle College of Aviation administrators from each campus based of their piloting skills, competitive spirit, and knowledge of aviation, safety, navigation, meteorology and crew resource management, all three of the Embry-Riddle teams will fly Cessna 172 aircrafts from the university's fleet.
Representing the Daytona Beach campus will be Riddle Racer Gold Team #31 comprised of pilot Mia Hallgring, who flew in the race last year and graduated with her bachelor's degree in Aeronautical Science in May, and co-pilot Jody Brandel, an Aeronautical Science senior finishing up her last class this summer after walking in May's commencement ceremony.
The second Daytona team, Riddle Racer Blue Team #32, will be piloted by Aeronautical Science senior Alice Novatnak and co-piloted by Aeronautical Science junior, Abbey Baltzegar, with fellow Aeronautical Science majors Audrey Hallam and Cheyenne Parker serving as alternates.
Embry-Riddle's Prescott campus will be represented by last year's second place finisher collegiate and fifth overall, Jennifer Lowe, and her fellow Chicagoan, co-pilot, Brenda Nava. And though Lowe says winning the race would be a huge boon for her professional aviation career and a great resume builder, for herself and many of the other Embry-Riddle racers, the ARC is about much more than who actually wins the race.
"I think this race is a great way for young girls, and boys as well, to see how fun aviation really is. If I had seen this race when I was young, I would have been dreaming of the skies for years," says Lowe. "Seeing all women in this race will really showcase to young girls that flying is not just a boy's world and that they can follow their dreams no matter what they may be."
Echoing Lowe's sentiments, Hallgring adds that another very cool element of the race is the camaraderie it builds among the teams.
"For myself and other racers, the Air Race Classic is about uniting female aviators, making friends and connections, and learning from everyone's experiences," says Hallgring. "It also honors the female pioneers in aviation that came before us, like Amelia Earhart, who competed in the race herself many years ago. I enjoy being a part of the race to represent my university and gain knowledge about aviation that I would not have learned otherwise."
And though male pilots continue to far outnumber females industry-wide, Hallgring says another thing she loves about the race is that it highlights the fact that change is definitely in the air.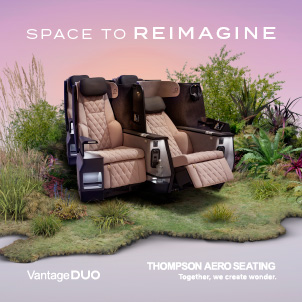 "I started flying at a time where it was pretty widely accepted that females are no different than males in the cockpit," explains Hallgring. "I was lucky to have a family that supported my dreams, as well as all of the flight instructors I've had that treated me no differently just because I was a girl. So, honestly, I never really put a lot of thought into the fact that I was a girl that flies planes, and I think that's a good sign [that] we're moving in the right direction. Of course, there are still some biases and stereotypes today, but as long as we keep inspiring the younger generations (boys and girls) through events such as the Air Race Classic and youth events, I think [flying] will continue to become more of a gender-neutral career."
Lowe agrees, adding that no matter who wins the race this year, the fact that it exists at all is a huge win for aviation-minded women and girls everywhere.
"I think that this race proves that women can do whatever they put their minds to. Whether that be a career in a male or female dominated field that should not matter, as long as they know that their gender does not limit their capabilities to follow their dreams," says Lowe. "The number of women in aviation has drastically increased over the years, but I do not know if that number will ever get to a 50% female to male ratio. In my opinion it does not matter how many female or male pilots there are as long as young girls know that they can accomplish anything boys can. Pilots should be seen by their skills in the cockpit, not their gender."
For more information on this year's Air Race Classic, and info on how to follow the race online via Maprogress. please visit the ARC homepage at: https://www.airraceclassic.org/#ATHS
Fans looking to follow the Embry-Riddle teams before, during, and after the race via social media are encouraged to visit the Prescott Campus' Embry-Riddle-Prescott Women's Air Race Group on Facebook, or go to @erauprarc on Instagram. And to follow the Riddle Racers team, please visit their Facebook page at facebook.com/riddleracers.
Related Articles: