Last month, I received a letter from a high school student. She took me to task for the scarcity of female pilots and astronauts. As the president of Embry-Riddle Aeronautical University, she felt I had a duty to do more to encourage women to enter the fields of aviation and aerospace.
I answered that I shared her frustration that women have not yet closed the gap in aviation and engineering, as they have in medicine and law. I described our summer camps and STEM programs and mentorship opportunities and asked her for suggestions on how we could do a better job in reaching out to young women like her.
In retrospect, I wish I had taken the opportunity to expand our conversation. If her heart is set on a career as a pilot, I respect that passion. I see it all around me on our campus. If she does enter our College of Aviation, she would meet some impressive role models, including the first woman to earn a Ph.D. in Aviation and an instructor who was one of 25 women featured in a book and exhibit at Smithsonian on women and flight.
But we don't just need more female pilots.
We need more women in the entire aviation industry, from the maintenance hangar to the tower to the C-Suite. It is time for women to claim their futures in "all the flight places" – general, corporate, commercial, education, government and military.
If she accepts my invitation to tour our campus, I will take her to our flight line to see our fleet of Cessnas and to our Advanced Flight Simulation Center. I will introduce her to College of Aviation students in the air traffic control labs and the aviation maintenance science building. But I also want her to meet the students in our aviation business administration programs, who will be running airlines and cargo carriers and operating airports.
While the pilot shortage gets more press, there is also a looming shortage of air traffic controllers. The Bureau of Labor Statistics projects a loss of 15,000 ATC workers in the next decade. Eighty percent of this workforce is male. What skills does the FAA exam for controllers emphasize? Ability to plan and prioritize, remain decisive in high-intensity situations, visualize solutions and detect movement. None of these characteristics is carried exclusively on the Y chromosome.
Aviation maintenance is an increasingly complex field, with technicians working with nanotechnology, organic composites, sophisticated optics and scramjet propulsion. This is another segment of the industry where the demand is exceeding the supply of qualified workers.
A bipartisan bill is in the works to encourage government, industry and academia to cultivate technical talent. It proposes that FAA will administer $500,000 grants for aviation maintenance workforce development. Women could definitely expand the pool of candidates for these jobs. While they are still underrepresented in automotive maintenance, that industry has made progress in diversifying its workforce thanks to scholarships, advocacy groups and targeted recruiting efforts by education and industry. We can adapt their model.
If I get the chance to show her our College of Business, she could see students solving industry problems. Maybe she could imagine herself evaluating next-generation air traffic management strategies. Or identifying accident patterns. Or running simulations to identify optimal shipping strategies. She would meet undergrads who are strategizing ways to make boarding more efficient and developing an aviation weather database with the FAA. She might be intrigued by how our students are helping Continental improve manpower planning at maintenance stations in Newark or analyzing whether United should use tow tugs instead of tractors at LAX.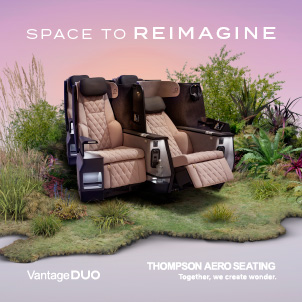 I would want to introduce her to Madison Dietrich, one of our Business Eagles. The Business Eagles program helps high-performing students launch aviation careers by meeting with leaders from industry, including Boeing, United and Frontier.
Madison is in her third year, focused on air transportation. This field is projected to grow by 25 percent through 2022. Other women in the program plan to work in airline operations, logistics, marketing, and financing.
Madison says accompanying her father on sales trips sparked an early fascination with planes and airports. By the age of 13, she was watching "Shark Tank" and taking notes while her friends watched "Hannah Montana". She took flight lessons in high school with the goal of being a pilot. Eventually, she realized she could combine her interests in business and aviation and she applied to one university: Embry-Riddle.
This summer, Madison is enjoying an internship that mirrors her dream job: working for United at San Francisco International Airport. (Her earliest career goal was to be CEO of United.) She hopes she may work for Emirates after she earns her MBA.
You could say the future of aviation is female – but why wait? In addition to encouraging young women to focus on aviation-related programs, we should recognize the value mid-career women can contribute. We are among the institutions that offer online professional education programs that help people adapt and transfer skills to positions in demand by aviation, such as risk manager, digital security supervisor, customer experience officer, chief technologist and big data specialist.
I do believe a woman's place is in the flight deck. I also believe it is anywhere she wants to apply her skills. I'm gratified that young women are thinking big when it comes to a career in aviation. I would just like to encourage them to think a little broader. There is so much opportunity to take the controls, in every aspect of the industry.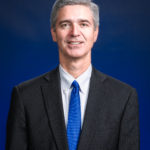 About the Author
Barry Butler, Ph.D., President, Embry-Riddle Aeronautical University
Dr. P. Barry Butler is the sixth president of Embry-Riddle Aeronautical University. Before joining Embry-Riddle in 2017, he was executive vice president and provost at the University of Iowa. At Iowa, he previously served as dean of the College of Engineering, associate dean of academic programs and chair of the Department of Mechanical Engineering. Butler is a strong advocate for research-driven education, partnerships with industry, and K-12 science, technology, engineering and mathematics (STEM) programs. He earned his bachelor's and master's degrees in aeronautical and astronautical engineering, and his doctorate in mechanical engineering from the University of Illinois at Urbana-Champaign.
Related Articles: