One of the trends in business class I'm following quite closely is what airlines use to replace angled lie-flat sleeper seats in business class, especially on the narrower fuselage of the Airbus A330. Some airlines are going full direct aisle access, while others are picking products like Rockwell Collins' Diamond, Thompson's Vantage or Stelia's Equinox.
The crux for many airlines, especially those that use their A330s for a short to medium haul set of missions between 2-6 hours, is providing a comfortable enough fully flat product for an overnight flight while still maintaining the density that is required. That's particularly true in highly competitive regions like eastern and southeast Asia, where incumbent airlines are being chased down by challenger carriers on both price and service.
Enter Hong Kong Airlines, which is now using what looks to be the Optimares Maxima seat — previously seen on Hawaiian Airlines' A330s — aboard recent arrivals from the second-hand market. Though not confirmed, the intel comes from a local trip report, and the product looks very smart indeed.
Maxima is a 2-2-2 layout on the A330 cross-section, which nevertheless offers "courtesy aisle access" thanks to cutouts in front of aisle passengers' feet providing a mini-gangway for window passengers to slip more easily over than in other products. In a region where average height is shorter than the global mean, this is a sensible choice.
I do wonder, however, whether it wouldn't be smart for Optimares to vary the parts for the seats a little bit in order to provide some extra support at foot level for both the passengers in the middle section (who have nobody stepping over them) and for window passengers. There seems little point to the gangway between the centre section seats in particular, and the criticism about a lack of storage in the seat seems to stare pointedly at the possibility of installing some kind of flip-up storage bin if nothing else.
Design-wise, it's a bit more greige than the fresh, islands-inspired Hawaiian Airlines implementation, which is a bit of a shame from an airline that has recently started to zhoozh up its brand as the fun, cheeky airline from Hong Kong. (Remember its dim sum trolley joke for April Fool's Day?)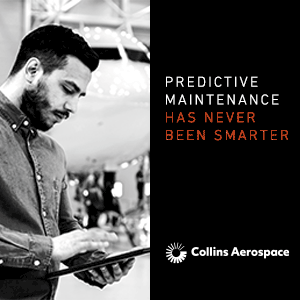 Whenever I speak with Optimares, the company takes pains to emphasise its bespoke, low-volume production rate, which allows it to offer a full set of customisation options for airlines. That's one of the reasons why Hawaiian Airlines and its design partners managed to make its cabin look so tropically delightful, so if this is indeed Optimares, it feels a bit like a miss here. I know Hong Kong Airlines is in the midst of a brand transition, so perhaps this implementation was a "get it on board and we'll futz around with the thermoplastics later once the brand is stabilised" situation.
The Hong Kong Airlines seat is also the first time I've seen a fully embedded inflight entertainment system in Maxima. To me, it looks like Zodiac's RAVE (the giveaway to my mind is the two quick-release holes on the top of the screen), and the trip reporter gives it a warm reception, and the video of the system in action looks very positive indeed.
One downside to the seat, however, is consistency — at least for now. Hong Kong Airlines has (or plans to have) far too many business class seats across its fleet, owing to a number of reasons: leased aircraft, planes from other HNA group airlines, a partially second-hand fleet, and so on.
From multiple angled lie-flats to Stelia Solstys to Super Diamond and now potentially Maxima, the airline needs to standardise, and quickly. If Maxima is to be its new standard regional seat, it's a good choice: the courtesy aisle access Optimares offers makes this a very reasonable product for a flight of a few hours' duration.
Related Articles: