With her dark hair tied back and dressed in a corporate power suit, Mylène Scholnick looks very much like what she is, a successful aviation industry executive in New York City. Her clients at the international consulting firm, ICF, count on her to be a voice of experience. What they might not know and frankly may not even believe, is that before she knew the first thing about their business, she was a rock star in hers.
In the 1980s, fresh out of high school in France, Scholnick was a recording artist with CBS Records. She was the lead singer, songwriter and provocateur for the envelope-pushing punk band Edith Nylon.
"It was a great time. New wave was blossoming," Scholnick said of "the trendy Parisian scene of the early 80s" she occupied. Edith Nylon performed live and toured Europe. There were four other musicians in the group, but she stood out with her multi-colored hair and rebel lyrics and for the fact that a girl was fronting the band.
That was unusual at the time, Scholnick said. But it cued the audience that Edith Nylon would have something to say about the role in women in society.
Much has changed since, but then as now, Mylène Scholnick has something to say about the difficulties women encounter on the ladder to success.
After giving up the stage along with her boots, leather jackets and two-toned hair, Scholnick returned to college in Paris. She studied finance and took a job in banking at BNP Paribas.
Then one day she was offered the opportunity to start an executive airplane, EMS and charter service in China. She did not hesitate. Scholnick packed a bag, got on a plane and proceeded to open and run Aeroleasing, the first foreign-owned private aviation operator in China. Never mind that she knew virtually nothing about aviation when she arrived in Asia.
"We worked hard, almost 24 hours a day, 6 days a week," she said. Aviation was an "up and coming area at the time. Asia and China were opening up. Aviation was changing, and we were all at the crossroads of fascinating changes."
Remarkably, her lack of background in the business did not cause problems.
"It was all new ways to make mistakes," she said of the decade she spent in Asia, first with Aeroleasing in Singapore, then as the founder and managing director at Metrojet in Hong Kong. In 1998, Mylene moved to America becoming senior vice president at NetJets where she helped the fractional jet company expand internationally.
The problem as Scholnick sees it is that men and women approach new opportunities differently. Many women will hesitate to take a job if they do not know all about it at the beginning. A man on the other hand, will accept first and make plans to learn what he does not know later.
"Women suffer from under confidence, they don't think they can do the job, but a man will say, 'I know half of it, I'm going to do it,'" she said.
Scholnick told Runway Girl Network that in her Edith Nylon days, "many of my songs were related to the status and problems of women." Today, as president of the International Association of Women in Aviation (IAWA) she describes herself as militant about the goal of seeing women advance in aviation.
With that in mind, she will address the annual general meeting of the International Air Transport Association (IATA) in Sydney in June, issuing to the largely male C-suite executives, a call to action. She is convinced they can do more.
First, companies need to recognize that for many women, the work day does not end when they leave the office. Employers must design policies around the reality that women have pressures on their lives that are different and sometimes greater than men.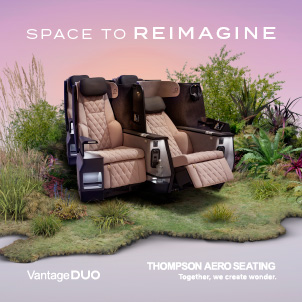 She will tell the bosses in the audience that when they make their next batch of promotions they must include women. Finally, all those seminars and conferences? Men must step aside and give women the opportunity to be the public face of the company.
In her song, Home Appliances, Edith Nylon sang of an identity so tied to housework she disappeared into the cabinet with the cleaning supplies. Rocket Woman, told the story of a woman who dreams of being launched into space where no one will know her thoughts.
In an article in 2016, on the 40th anniversary of punk rock, The New York Times asked performers in the genre to define it. Twenty-two-year old rocker Jess Allanic with the band Calva Louise suggested that "Punk is a D.I.Y. attitude, to step forward without any restraint and fight like a warrior until you achieve what you were aiming for."
Of the status of women in aviation, Scholnick told RGN essentially the same thing. "I'm not satisfied. It's terrible. If we continue at this pace, it will take 100 years to get parity.
Edith Nylon has switched her hair, her makeup, her battle uniform and her song. But her message remains the same because so much in the world of women does.
That has to change.
Related Articles: