Panasonic Avionics Corporation; Safety Line; and Air Austral, one of the main airlines serving the Indian Ocean, today announced an agreement to provide fuel saving solutions for the carrier's narrowbody and widebody aircraft.
As a first step, Air Austral will implement Safety Line's OptiClimb solution on all aircraft in its fleet, which will allow the carrier to save up to six percent of fuel during ascent by delivering optimized climb profiles to pilots ahead of each flight.
The optimization process leverages historical flight data and combines machine learning performance models for each aircraft together with accurate 4D weather gradients throughout the climb.
In parallel to implementing OptiClimb, Air Austral has also agreed to test Safety Line's OptiCruise and OptiDescent solutions. These utilise Safety Line's on-board OptiFlight App together with Panasonic's connectivity to provide real-time flight recommendations taking into account the latest weather forecasts.
This test campaign is a major step forward in the strategic partnership between Panasonic and Safety Line which was first announced in November 2016 and is geared towards delivering connected fuel saving solutions to airline customers.
"Air Austral looks forward to saving fuel and reducing the carbon footprint of both our narrowbody and widebody operations. We are also very excited in partnering with Panasonic Avionics and Safety Line to test and validate innovative fuel saving solutions that will benefit the industry as a whole," said Olivier Jay, Head of Flight Operations at Air Austral.
"Combining our strategic partnership with Panasonic Avionics, one of the major players in aviation, and the agility of Air Austral, who operate a modern and well-equipped fleet allows us to accelerate our innovation process in ways we could only dream of," said Pierre Jouniaux, CEO of Safety Line.
"Our partnership with Safety Line allows us to leverage our connectivity solutions towards unique fuel saving solutions much appreciated by our airline customers," said Jeff Sare, Vice President of Corporate Planning and Business Development for Panasonic Avionics. "We knew we had a perfect fit when we decided to introduce Air Austral to Safety Line for testing our joint solutions."
About Air Austral
Air Austral is an airline based in St Denis, Reunion. It operates scheduled and non-scheduled services from Reunion. Its main base is Roland Garros Airport, St Denis. The airline was established in 1974 and started operations in March 1975. It was originally known as Reunion Air Service and was renamed in 1987 to Air Reunion and again in 1990 to Air Austral. Services to Paris were introduced on 28 June 2003. Every year Air Austral transports over 700,000 passengers between Mauritius, Seychelles, Mayotte, the Comores, Madagascar, South Africa, and France mainland, keeping in line with the quality requirements of major international airlines. Air Austral is owned by Sematra, local French banks, local private companies and other financial institutions. For more information visit: www.air-austral.com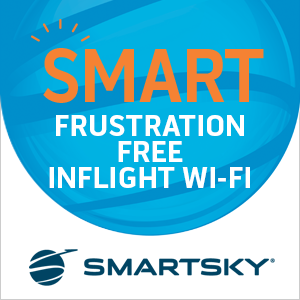 About Panasonic Avionics Corporation
Panasonic Avionics Corporation is the world's leading supplier of inflight entertainment and communication systems. The company's best-in-class solutions, supported by professional maintenance services, fully integrate with the cabin enabling its customers to deliver the ultimate travel experiences with a rich variety of entertainment choices, resulting in improved quality communication systems and solutions, reduced time-to-market and lower overall costs.
Established in 1979, Panasonic Avionics Corporation, a U.S. corporation, is a subsidiary of Panasonic Corporation of North America, the principal North American subsidiary of Panasonic Corporation. Headquartered in Lake Forest, California with over 4,554 employees and operations in 80 global locations, it has delivered over 8,000 IFE systems and 1,300 inflight connectivity solutions to the world's leading airlines. For additional information, please visit www.panasonic.aero
About Safety Line
Paris based Safety Line offers Big Data software solutions for the safety and efficiency of airline and airport operations with a focus on fuel and CO2 emissions reduction. The combination of a solid expertise in aviation associated with patented research in data science applied to air transport allow Safety Line to offer uniquely innovative solutions to airline and airport operators. Safety Line's philosophy of integrating with whichever solutions customers already have in place, through strategic partnerships and an open architecture, allows customers to achieve better results with minimum effort.
Featured image credited to istock.com/JakeOlimb