In response to a request from its long-standing client Icelandair, STG Aerospace has designed, developed and patented a powerful and simple saf-Tsign® product, introduced to upgrade dated Passenger Service Units (PSU), complete with a switchable Wi-Fi sign.
As one of the first airlines to roll-out high-speed Wi-Fi connectivity across its entire fleet of aircraft, Icelandair turned to STG Aerospace to effectively communicate this major enhancement in the passenger experience on its fleet of Boeing 757 aircraft.
Through a powerful combination of photoluminescent and LED technology, the new PSU lens removes the need to backlight the No Smoking icon by moving it to a central position and illuminating the command with blue glowing photoluminescence, ensuring the sign is always visible even in low light and dark conditions.
Creating a switchable display on the left, now converted to LED, the No Smoking icon has been changed to a Wi-Fi icon, allowing airlines to manage the availability of the service and advertising to passengers that Wi-Fi is available on-board.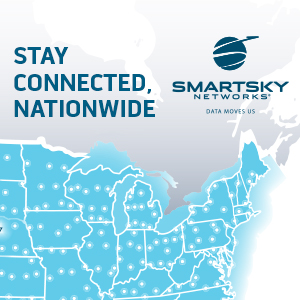 Dr Sean O'Kell, Director of Innovation at STG Aerospace, commented:
"When Icelandair approached us, we were only too pleased to respond. By applying our commitment to innovation and our expertise in both photoluminescent and LED technologies, we were able to rapidly develop an elegant solution and, using our in-house facilities, bring a new product to market in a remarkably short space of time."
Sigurður Ingi Ljótsson, Industrial Designer at Icelandair, said: "Our long-standing relationship with STG Aerospace made them a first choice for this PSU upgrade project. By changing the switched no-smoking symbol for a Wi-Fi available one, we can let passengers know in the day or night that Wi-Fi connectivity is available on our planes."
In addition to the practical and aesthetic benefits, the new patented PSU lens is a lighter, simpler, retrofit solution that can be customised to provide effective on-brand messaging to all passengers on-board. To complete the modernisation process, STG Aerospace offers direct, filtered white LED's
to illuminate the sign and its latest square beam reading light.
Established in 1995, STG Aerospace is an award-winning, world leader in aircraft cabin lighting technologies. Its products are currently installed in over 11,000 aircraft worldwide representing one third of the world's passenger fleet.
The company's product range includes:

saf-Tglo® – the pioneering and market-leading photoluminescent emergency floor path system.
saf-Tsign® – the leading brand of photoluminescent emergency and informational signage developed for commercial and military fixed-wing and rotary aircraft.
liTeMood® – an LED lighting range designed specifically to retrofit commercial aircraft cabins, including a plug-and-play, programmable, mood lighting system together with ancillary cabin lighting products.

STG Aerospace has won the Queen's Award for Enterprise four times, a Boeing Best Performance Excellence Award eight times, the 2016 APEX Award for Best Cabin Innovation, the 2017 PAX International Readership Award for Best Cabin Interior Enhancement and, together with SpiceJet, the 2017 Inflight Asia-Pacific Award in the Interior Retrofit Project category.
Counting hundreds of airlines, lessors and MROs among its customers, STG Aerospace is also a supplier to aircraft OEMs, including Boeing, Embraer, BAE Systems, Fokker and Saab.
Privately-owned, STG Aerospace has its Headquarters and UK manufacturing facilities in Norwich, an innovation and engineering centre in Wales, and an office with further manufacturing facilities in Miami serving the US market. The company also has an official presence in China with a Wholly Foreign Owned Enterprise (WFOE) based in Shanghai, STG Aerospace (China) Co., Ltd.