Gogo, the leading global provider of broadband connectivity products and services for aviation, announced today the launch of a new flexible software development tool kit called Gogo FLEX Developer. FLEX Developer allows airlines and third-parties to quickly build, test, and deploy branded inflight services for passengers and other connected applications.
Gogo FLEX Developer is part of the newly branded Gogo FLEX Inflight System, which comprises all the onboard software and hardware required to deliver and manage Gogo's inflight internet. With Gogo FLEX airlines can power the experiences they desire for passengers and crew through a foundation of superior hardware and software solutions utilizing FLEX Developer.
"Gogo FLEX Developer will be the catalyst for any airline or third-party organization – whether that's online entertainment companies, content developers or other third parties – to easily build a customizable inflight experience," said Jon Cobin, Gogo's Chief Commercial Officer. "When you combine FLEX Developer and our industry leading connectivity solutions in 2Ku and ATG-NG, the sky's the limit in terms of how airlines can leverage connectivity to meet their passenger and operational needs."
With Gogo FLEX Developer, airlines can use Gogo APIs and SDKs to bring development in-house, or turn to third-party providers for total flexibility in designing the passenger experience. Features of Gogo FLEX Developer include:
Gogo Test Flight, which is a virtual server that allows users to conduct inflight internet simulations
APIs: A set of defined interfaces that enables development of applications by airlines, integrators, other software developers.
Application software to run services either on or off the aircraft.
Gogo FLEX Developer is available to airlines and third parties today and is already being used by several of Gogo's existing airline partners. Gogo has created a video that showcases how the company envisions an airline leveraging connectivity to create customizable experiences on every device, every flight, everywhere.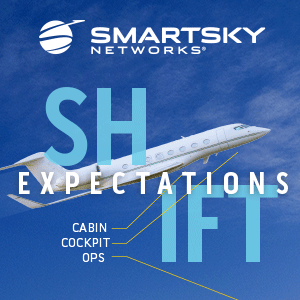 About Gogo:
Gogo is the Inflight Internet Company. We are the leading global provider of broadband connectivity products and services for aviation. We design and source innovative network solutions that connect aircraft to the Internet, and develop software and platforms that enable customizable solutions for and by our aviation partners. Once connected, we provide industry leading reliability around the world. Our mission is to help aviation go farther by making planes fly smarter, so our aviation partners perform better and their passengers travel happier.
You can find Gogo's products and services on thousands of aircraft operated by the leading global commercial airlines and thousands of private aircraft, including those of the largest fractional ownership operators. Gogo is headquartered in Chicago, IL with additional facilities in Broomfield, CO and locations across the globe. Connect with us at gogoair.com.