Global Eagle Entertainment Inc. announces that All Nippon Airways Trading Co., Ltd. has awarded a three-year contract for inflight entertainment and content services to Global Eagle.
The agreement renews a decades-long relationship between the two companies.  All Nippon Airways Trading Co., Ltd. is a subsidiary of All Nippon Airways and ANA Holdings Inc.
All Nippon Airways Trading Co. Ltd. has named Global Eagle as Content Service Provider for movies, television and select audio features for the airline in multiple languages that will be seen on All Nippon Airways global fleet of more than 250 aircraft.
"We are excited to provide the leading content for an elite global airline of the quality of ANA," said Global Eagle Senior VP Content Services Amir Samnani. "This relationship has grown over the years and we are pleased to assist ANA in providing the best possible offerings to its customers."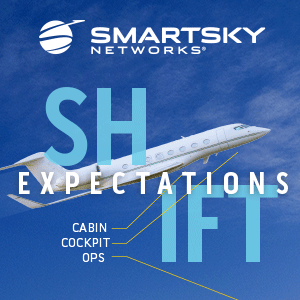 About ANA
ANA is the largest airline in Japan by revenues and passenger numbers. Founded in 1952, ANA flies today on 85 international routes and 115 domestic routes. The ANA group has 39,000 employees and a fleet of about 260 aircraft. In FY2016, it carried 52.1 million passengers and generated revenues of 1.77 trillion Japanese yen. ANA has been a member of Star Alliance since 1999 and has joint-ventures with United Airlines on trans-Pacific and Asia routes, and with Lufthansa, Swiss International Airlines and Austrian Airlines on Japan-Europe routes. Its Frequent Flyer Program, ANA Mileage Club, has more than 26 million members. ANA was voted Airline of the Year for 2013 by Air Transport World Magazine, and in 2017 was awarded five stars for the fifth consecutive year by the world's leading Airline and Airport review site, SKYTRAX. ANA is the launch customer and biggest operator of the Boeing 787 Dreamliner.
About Global Eagle
Global Eagle is a leading provider of media, content, connectivity and data analytics to markets across air sea and land. Global Eagle offers a fully integrated suite of rich media content and seamless connectivity solutions for airlines, cruise lines, commercial ships, high-end yachts, ferries and land locations worldwide. With approximately 1,500 employees and 50 offices on six continents, the company delivers exceptional service and rapid support to a diverse customer base. Find out more at: GlobalEagle.com.
Featured image credited to istock.com/JakeOlimb