Astronics Corporation, a leading provider of advanced technologies for the global aerospace, defense and semiconductor industries, announced today that its wholly-owned subsidiary, Astronics Advanced Electronic Systems (AES), is expanding its CorePower® line of products with the new Regulated Power Conversion Unit (RPCU).
While this unit performs the same function as a traditional transformer rectifier unit (TRU), it leverages solid-state technology to provide dramatic improvements in performance and efficiency.
"Industry trends, like the 'More Electric Aircraft' initiative, are driving the need for additional, cleaner power that provides configuration flexibility for various platform types – ranging from fixed wing and VVIP aircraft to unmanned vehicles. The RPCU serves these emerging needs while also providing the cost and weight reductions that are fundamental requirements across the aerospace industry," said Kellsey Justus, Vice President of Airborne Power and Control at Astronics AES.
The RPCU converts aircraft power from AC to DC, while improving the efficiency of the electrical system from a typical 85% to 94% to deliver more available power at the same rating. Astronics' introduction of the RPCU will initially include two variants, a 250A and a 150A unit. The 150A v+ersion eliminates the need for an internal fan to provide greater installation flexibility, such as in locations near a mission system operator or in a VVIP aircraft cabin. The RPCU operates through variable frequency and voltage inputs while tightly controlling the output voltage.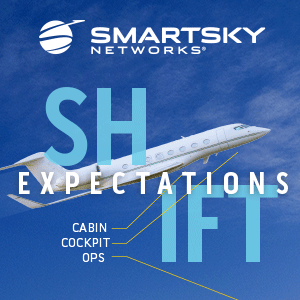 With over 50 years of experience in power management, Astronics AES has developed patented intelligent power management systems flying on various aircraft to date. Located in Kirkland, Washington, Astronics AES is an industry-leading manufacturer of aircraft electrical power systems, including power generation, distribution, and control. For more details, visit Astronics.com.
ABOUT ASTRONICS CORPORATION
Astronics Corporation (NASDAQ: ATRO) serves the world's aerospace, defense and semiconductor industries with proven, innovative technology solutions. Astronics works side-by-side with customers, integrating its array of power, connectivity, lighting, structures, interiors, and test technologies to solve complex challenges. For 50 years, Astronics has delivered creative, customer-focused solutions with exceptional responsiveness. Today, global airframe manufacturers, airlines, military branches, completion centers and Fortune 500 companies rely on the collaborative spirit and innovation of Astronics.
For more information on Astronics and its solutions, visit Astronics.com.