The US Federal Aviation Administration is presently staying mum about whether or not it has the data necessary to build aircraft seat pitch and width standards.
Last week, the US House of Representatives overwhelmingly approved five-year FAA reauthorization legislation containing "SEAT Act" language that, if agreed by the Senate, would give the FAA one year to set minimum dimensions for aircraft "seat pitch, width, and length" as deemed necessary for the safety and health of airline passengers. The bill does not stipulate what the minimum seat size standards should be, but rather puts the ball in the FAA's court.
Asked by Runway Girl Network if the FAA has the data to build the baseline standards now, or if would it need to conduct more testing should the Senate maintain the SEAT Act provision, a spokesperson for the FAA said today via email: "We cannot comment on pending legislation. We also cannot comment on any data on seat pitch and width standards since it is involved in our submission for the federal court case."
The federal court case in question is Case #16-1101 at the Federal Court of Appeals for the D.C. Circuit. Last year, the court put the FAA in the proverbial hot seat to justify its conclusion that aircraft seat spacing does not impact the safety or speed of passenger evacuations. The court determined that the FAA "failed to provide a plausible evidentiary basis" for denying consumer group Flyers Rights' 2015 petition to establish rules governing size limitations for aircraft seats.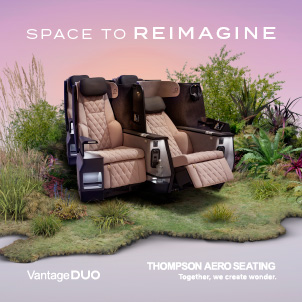 The FAA is no stranger to questions about passenger egress as they pertain to high-density aircraft seating configurations. RGN has had a number of exchanges with the agency on this issue. The FAA told RGN last year that, "The FAA does consider seat pitch in testing and assessing the safe evacuation of commercial, passenger aircraft. We are studying the [D.C. Circuit] ruling carefully and any potential actions we may take to address the Court's findings."
But Flyers Rights president Paul Hudson alleges the FAA "has continued to delay and refuse [to] release the evacuation tests to the public it claims shows shrunken seats are safe".
In remarks issued after the House vote last week, Hudson says, "FlyersRights.org filed FOIA requests in September and made prior requests. In 2017 the FAA also refused to release the alleged tests to the court claiming they were secret due to proprietary information. The court reprimanded the FAA for a 'vacuous record' [sic] and noted that 'undisclosed tests don't count'."
Hudson believes that, with the passage of the SEAT Act in the House plus last year's 3-0 decision by the D.C. Circuit ordering the FAA to reconsider its denial of Flyers Rights' rulemaking petition, "both Congress and the judiciary have spoken to the FAA and airlines: Seats must accommodate passengers as they are, not as the airline would like for maximum profit regardless of safety, health and comfort."
He suggests that "airline seats have shrunk further while passengers have continued to get larger", noting that a third of US adults are classified as obese and three-quarters are "unable to comfortably fit into economy seats. And the rest are being squeezed by their neighbors intruding on their personal space. Shrinking airline seats and passenger space have now reached crisis proportions."
Related Articles: