If you were concerned about the Brussels Airlines brand disappearing into Eurowings as the Lufthansa Group continues its change programme — and indeed if you're a fan of new cabins and premium economy — RGN has good news for you. Brussels Airlines is to install a three-class layout on its Airbus A330 aircraft, including premium economy, in conjunction with London-based design house JPA, which has been appointed to create new cabin interiors for the carrier's longhaul fleet after what is described as a "competitive tender process" by the two companies.
Both Brussels Airlines and JPA Design were very clear in their statements that the redesigned A330s will feature business, premium economy, and economy class. Today, the airline offers a Thompson Vantage fully flat bed without direct aisle access for every passenger in business class, extra-legroom "economy privilege" seats, and regular economy.
Adding a premium economy section would bring Brussels Airlines in line with Lufthansa, Austrian and Eurowings within the Lufthansa Group stable, leaving only Swiss — whose CEO Thomas Klühr has said that he expects to install premium economy on the carrier — as a premium-less carrier.
Tanguy Cartuyvels, the airline's vice president product and marketing, highlighted the three class plans: "Recognized for its expertise in designing premium cabin interiors, JPA is the right partner to respond to our needs. Our new cabin in all three classes will not only reflect our DNA, but also offer our guests top notch comfort."
The airline and JPA Design also emphasised the all-new, three-named-classes-with-capital-letters approach in their press release at the Aircraft Interiors Expo in Hamburg, although both declined to discuss the project or divulge further details of their plans.
"Partnering with JPA Design to re-imagine a new look and feel for its Business, Premium Economy and Economy Class on its wide-body aircraft, is a key opportunity to reflect the airline's customer-friendly approach," the statement reads. "In a retrofit program and with a brief to capture the fun and vibrant personality of the airline's brand, the all-new product range encompasses the entire cabin interiors, nose to tail, and will launch at the end of 2018."
The move also suggests that fears for the Brussels Airlines brand and name may well be unfounded. Reportedly in response to moves to integrate the carrier with Lufthansa Group low-cost arm Eurowings, the airline's CEO and CFO resigned in March.
Hiring industry big guns like JPA Design in for a major longhaul interiors refresh is a sign of confidence in the Brussels Airlines brand. The design house will create a full cabin for the airline, including customising seats, designing bulkheads and lavatories, and selecting carpets, curtains and lighting.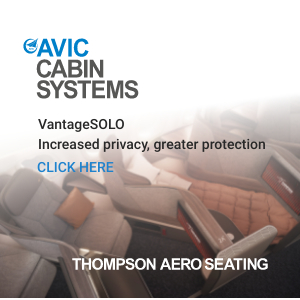 "Our JPA team has spent a great deal of time getting to know the carrier, its people and the culture of Belgium. We've discovered the warmth of the locals, the focus on being sociable, the love of their iconic comic characters and the quirkiness of the unique 'Belgitude' character," said JPA's design director of transport John Tighe. "We had the chance to explore Belgium. This immersion process has been a delightful discovery and our focus will be to bring elements of 'Belgitude' to life in the final cabin design, in a carefully considered, quality and pragmatic design approach."
That doesn't sound like an airline that's going to be disappearing into an LCC any time soon.
It will be interesting to see which seats are chosen for Brussels Airlines, which operates longhaul flights largely in a niche market into Africa (plus New York, Washington, Toronto, Mumbai and Tel Aviv, the airline's website says). Whether these seats also make it onto the aircraft of stablemate Eurowings, which recently announced it was installing fully flat beds without direct aisle access onto its longhaul aircraft, will be fascinating too.
Related Articles: